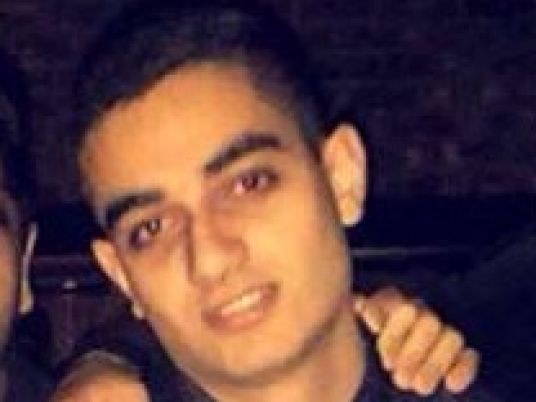 A young Egyptian named Sherif Adel Habib was found with severe burns leading to his death in a London hospital after a fire broke out in a residential building in the district of South Hall in London.
The British Metropolitan Police Service reported that a 21-year-old man was rescued from the vehicle by London Fire Brigade, and was taken to a specialist burns hospital in Essex where he was reported dead. His family were informed.
"Police were called at approximately 00:55 hours on Monday April 25 after reports of a fire at a residential property in Cranleigh Gardens, South Hall," the Metropolitan Police reported, stressing that detectives are investigating the fatal fire in Ealing.
The British Embassy in Cairo is closely following reports concerning Habib and is cooperating with Cairo and representatives of the Egyptian government in London.
"We express our sincere condolences to the family of the victim," an embassy spokesperson said.
Moreover, senior sources told Al-Masry Al-Youm that the Egyptian minister of Immigration and Egyptian Expatriate Affairs Nabila Makram will be traveling to the UK imminently to follow upon the facts of the young Egyptian's death.
Egypt's foreign ministry said on Tuesday in an official press statement that its consulate in London was following developments in the case "around the clock".
The Ministry's spokesman Ahmed Abu Zeid said that the consulate was notified by the patron of the Coptic Orthodox Church in London that the body of Habib was found inside a car that was set ablaze in a garage in South Hall.
"The Consul General [Alaa Youssef] immediately contacted Habib's father and headed to the hospital where Habib was admitted. He died upon arrival," Abu Zeid said.
He further added that Consul General Youssef is following investigations conducted by British police into the accident, as well as providing the necessary assistance to Habib's family.
In an official press statement, the Egyptian presidency expressed its deep grief and sorrow over the incident, urging the British authorities to work quickly to identify the causes and bring the perpetrators to justice. The statement underlined Egypt's care for all its citizens, both on Egyptian soil and abroad.
Speaking to Sada Al-Balad talk show, the victim's uncle, Fouad Habib, said
that the victim was born and raised in London but visited the family home in Egypt every year.
"I received a phone call from my brother [Habib's father] saying that his son was found burned inside a garage
—
not in a car as was reported
—
and that he was still alive but died in hospital," Habib's uncle said.
Since the incident, remorse and anger have spread over social media platforms, with voices calling for full cooperation from UK Prime Minister David Cameron and Scotland Yard, and for Egypt's total access to all British investigations.
Facebook users kicked off several campaigns entitled "Justice_for_Adel_Habib" and "London_is_the_city_of_death", shedding light on other cases of Egyptians who have died in unexplained circumstances in the British capital, including the Egyptian businessman Ashraf Marwan and the famous actress Souad Hosni.
Meanwhile, other social media users raised demands that reflected those of European countries following the death of Italian student Giulio Regeni in Egypt in February.