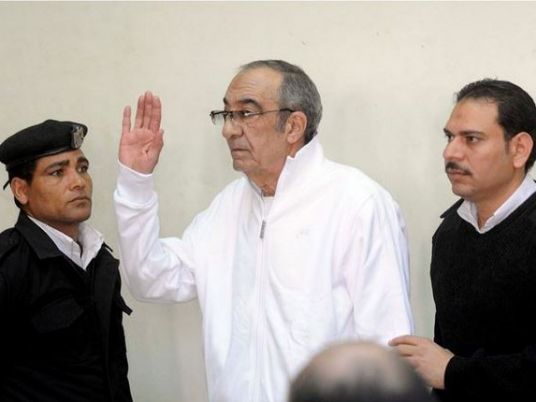 Cairo Criminal Court has postponed the illicit gain retrial of Zakaria Azmy, Mubarak's chief of presidential staff, to 27 April until a technical committee assesses the defendant's wealth.
The Court of Cassation had in February of last year canceled a seven-year sentence issued against Azmy by the Cairo Criminal Court, which also fined him LE36.3 million. His brother-in-law, Gamal Abdel Moneim Halawa, was also sentenced to a year in absentia, and his wife was charged with concealing her husband's wealth.
The Illicit Gain Authority had accused Azmy of gaining some LE42.5 million from abusing his posts as chief of presidential staff and member of parliament.
He was also accused of buying real estate in different cities, including an apartment in the San Stefano towers in Alexandria that he bought for LE1 million when it was worth more than LE5 million, a villa in Marina and two land plots in Hurghada.
He was further accused of obtaining land in Ismailia through direct order, apartments in a building in Heliopolis in return for granting the owner a licence to build in violation of the law, and 1,725 square meters of land in New Cairo from former Housing Minister Ibrahim Suleiman also in violation of the law.
He was also charged with receiving gifts from the Al-Ahram and Dar Al-Tahrir publishing houses worth millions of pounds in return for extending the terms of their editors-in-chief.
Edited translation from Al-Masry Al-Youm