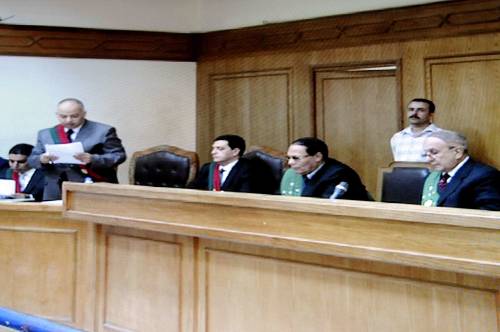 The Cairo Criminal Court has set 23 March for issuing its verdict in the illicit gain case of Zakaria Azmy, Mubarak's presidential chief of staff.
Azmy's defense had provided a document from the public prosecutor stating that his client had paid back the value of the gifts, estimated at LE43 million, he had received from the Al-Ahram Foundation.
The defense also requested the Public Funds Prosecution to issue a similar document for the gifts from the Al-Akhbar and Dar al-Tahrir foundations.
Azmy had been sentenced to seven years in prison, fined LE36 million and ordered to return a similar amount for the gifts he had received from the mentioned foundations, including ancient artifacts that were found in his place of residence.
Edited translation from Al-Masry Al-Youm