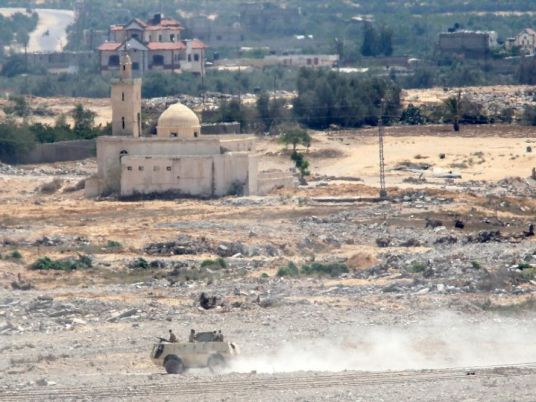 Tribal sources announced the killing of ten members of the takfiri organization Ansar Bayt al-Maqdis on Friday, including the organization's training officer, in clashes with tribes south of the city of Rafah.
Ansar Bayt al-Maqdis is a terrorist group which pledged allegiance to the "Islamic State" (IS) terrorist organization in 2014. It has been orchestrating attacks against army, police, judges, and Coptic Christians, killing dozens.
The sources said that a number of tribes, led by the tribe of Tarabin, launched an armed attack on the takfiri elements in the areas of al-Masora and al-Barth, south of the city of Rafah, where the violent clashes occured between the two sides.
The takfiri leader is Mahmoud Nimr Zaghra, also known as Abou al-Abd, a Palestinian national and the top official for training in Ansar Bayt al-Maqdis.
The tribe of Tarabin, which is fighting a war against the terrorist organization, announced the opening of all its guesthouses for free in Egypt and the Arab countries, as well as in the village of al-Barth south of Rafah, to receive consultation, assistance, and coordination from all those seeking revenge from IS.
The tribe confirmed its continued cooperation with the armed forces and state institution.
Sinai's powerful tribes have stayed on the sidelines of the battle between Egyptian authorities and a growing insurgency led by the IS group that has been raging in North Sinai in recent years. However, an open conflict between the tribesmen and the militants emerged in recent weeks.
In late April, an IS suicide bomber killed four tribesmen standing watch in Rafah. The tribes retaliated by killing eight suspected IS fighters in a battle in the town earlier this month.
Moussa al-Delh, a powerful member of the Tarabin tribe announced earlier this month in a statement on his Facebook page that the tribe is at war with militants under the leadership of the state, inviting other Sinai tribes to join the fight.