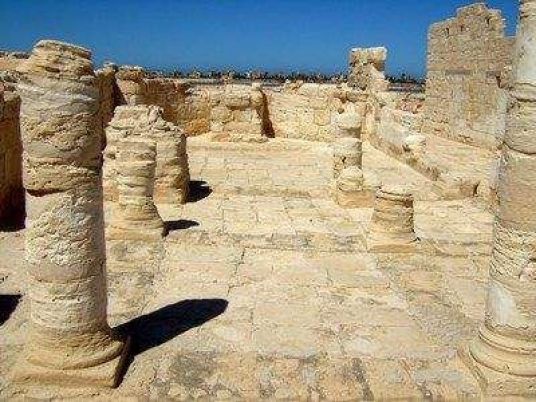 Around 13 pivotal archaeological projects in Alexandria have been stopped since the uprising in 2011 due to lack of funding.
Officials from Antiquities Ministry said that resuming such projects require at least LE320 million.
An informed source from West Delta sector for Coptic and Islamic antiquities said that the suspended projects consist of the tea hall, the Roman-Greek Museum, Al-Shorbagy mosque, Terbana mosque, Alexandria Appeals Court, Mosaic Museum, Abu Mina archaeological site, mosques of Zaghloul and al-Mahalli in Rashid, in addition to another four archaeological mosques in Fouh city and Kafr al-Sheikh Museum.
Speaking on condition of anonymity, the source said that feasibility studies have been conducted for the suspended projects. They were offered at public auctions. Work at some of them has not started yet, while some parts were accomplished at others.
Mohamed Reda Youssef, general director of the engineering department of Alexandria and Delta antiquities, said the department earlier addressed the Supreme Council of Antiquities over finding legal solution for the suspended projects and that the duration mentioned in contracts between the council and the companies carrying out the projects ended after the financial requirements were not provided.
The required funds are estimated at LE320 million to resume the suspended projects not to start renovation or development of new ones, Youssef told Al-Masry Al-Youm. The Roman-Greek Museum needs LE80 million to be resumed. Mosaic Museum needs LE46 million for only the first stage, while Terbana mosque requires LE12 million. The Alexandria Appeals Court needs LE120 million. The Fouh mosques need LE12 million, while Kafr al-Sheikh Museum needs LE12 million for the first stage.
The council, according to Youssef, responded with traditional solutions through either withdrawing the projects to be carried out away from the state budget or rescheduling them with the companies. A final decision should be reached only by the council's board, though nothing has yet been decided.
Edited translation from Al-Masry Al-Youm