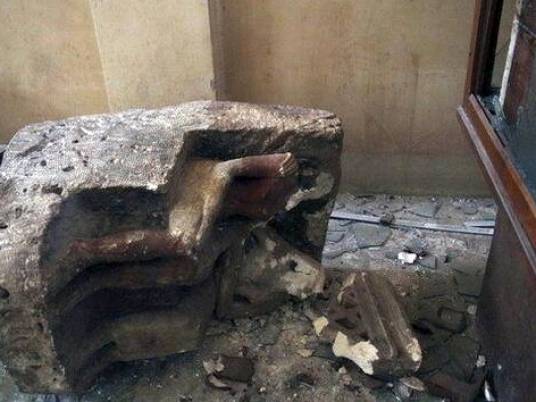 A total
545 pieces of artifacts stolen from the Mallawi Museum in Minya have been recovered by Egypt's Tourism and Antiquities Police, a security source said.
The Interior Ministry has been campaigning to retrieve hundreds of pieces looted from the museum last month following the dispersal of two major sit-ins staged by supporters of deposed President Mohamed Morsy in Rabaa al-Adaweya and Giza's al-Nahda Square.
Minister of Antiquities Mohamed Ibrahim called on Minya residents to return the stolen artifacts, assuring them that they would not be prosecuted whilst also stressing their importance as national treasures.
In August, a group of extremists vandalized the Mallawi Museum and looted many of its contents. A list of the stolen artifacts was reported to all ports and to Interpol and was also posted on the website of the International Council of Museums (ICOM).
The source added that the last pieces have been retrieved after someone reported finding 12 artifact of those in the last of looted pieces. The artifacts found were examined by a committee of experts to make sure they belong to the museum's collection.
Edited translation from MENA