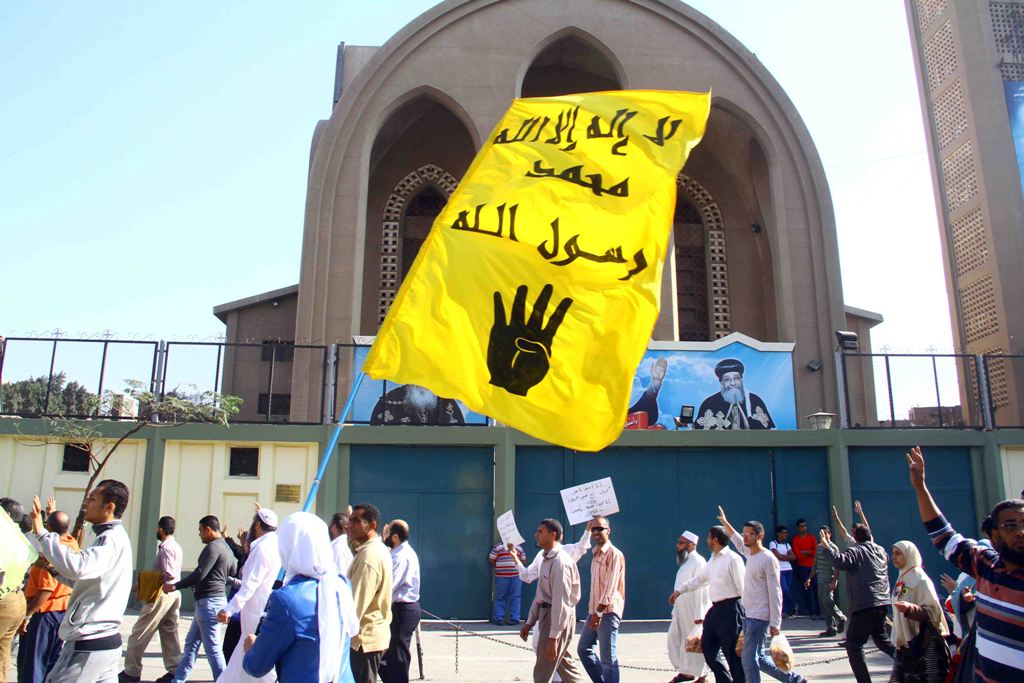 Alexandria Security Directorate announced on Tuesday that 61 members of the Freedom and Justice Party, the political arm of the Muslim Brotherhood, have resigned from the party in official police records.
The members filed official report to end their membership from the FJP. Four of them said in their report that "the party took a turn from the its political path and resorted to violence, so they disowned it."
On the other hand, the security directorate said that six MB members were arrested while in possession of flyers that allegedly incite violence against the army and police.
Edited translation from Al-Masry Al-Youm