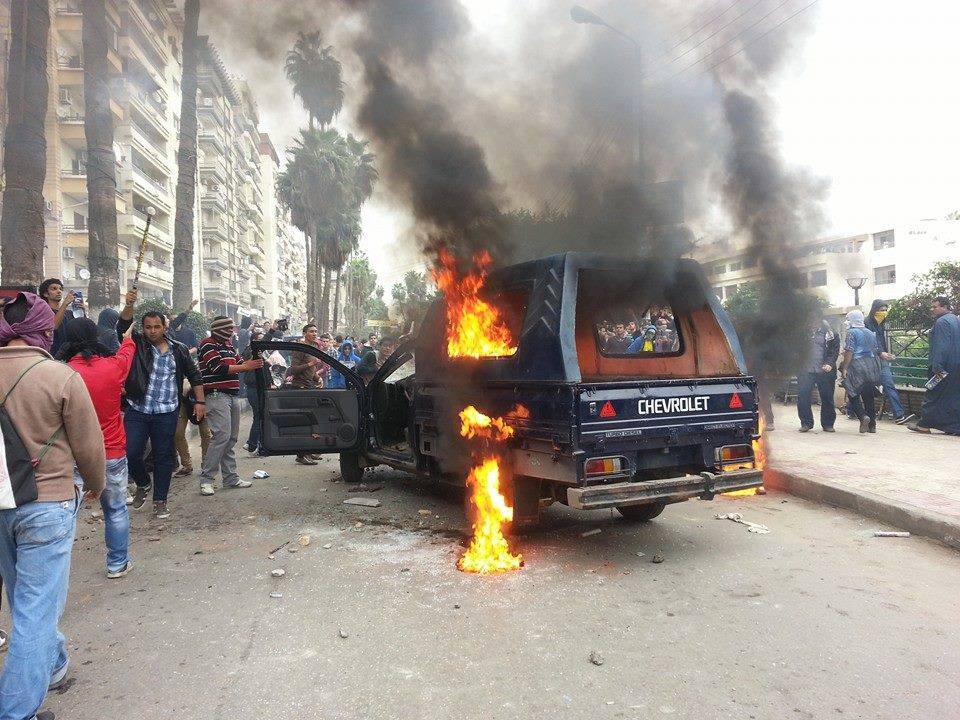 Pro-Muslim Brotherhood protestors set fire into a police car in Alexandria after they smashed it and tried to assault the two officers who were inside the car, said police sources.
Dozens of pro-Brotherhood demonstrators had gathered in Gleim area, east of Alexandria, chanting slogans against the armed forces and the police, and set fire to a police car passing by.
The Brotherhood supporters then fled the scene.
The Muslim Brotherhood has called for non-violent protests during the referendum to hinder voting. The referendum on the constitutional draft is the most pivotal step in the democratic transition following the military-supported ouster of Egypt's first democratically-elected President Mohamed Morsy as it gives legitimacy to what many critics of the 30 June uprising call a "coup."
Edited translation from Al-Masry Al-Youm