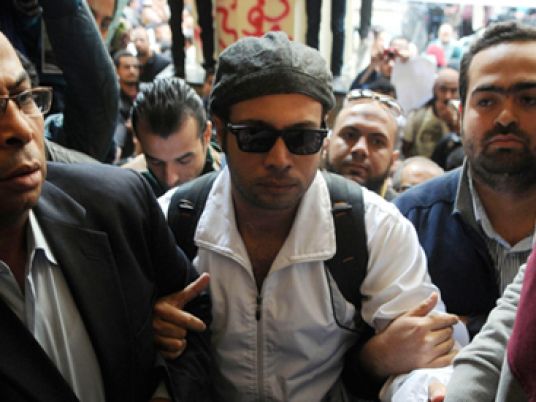 In a message written on tissue paper and smuggled out of his prison cell in Tora, the founder of the April 6 Youth Movement Ahmed Maher said that Egyptian police has not changed.
Maher said that police "went back to torture and repression, while the revolution's youth are suffering in prison cells and have been denied their basic rights."
In a message that was published on the movement's Facebook page, Maher also attacked Egypt's National Council for Human Rights, calling it the "National Council for Sisi's Rights."
"I did not expect much from the so-called National Council for Human Rights that was created post 30 June, after I learned that one of its members was Mohamed Abdel Aziz, a police snitch," he said. "How can a snitch who used to report activists to security authorities before the revolution become a member of the council?"
He condemned Negad al-Boraei and Ragia Omran for being a part of the council, claiming that their actions give legitimacy to a repressive authority.
"A human rights activist is supposed to be have no political orientation, but members of NCHR are in full support of the current authority," Maher stated. "There is no difference between this Council and the phony councils formed by Mubarak before the revolution."
Maher is accused of starting riots outside the Shura Council in November as demonstrators gathered to speak out against the new controversial protest law.
Edited translation from Al-Masry Al-Youm