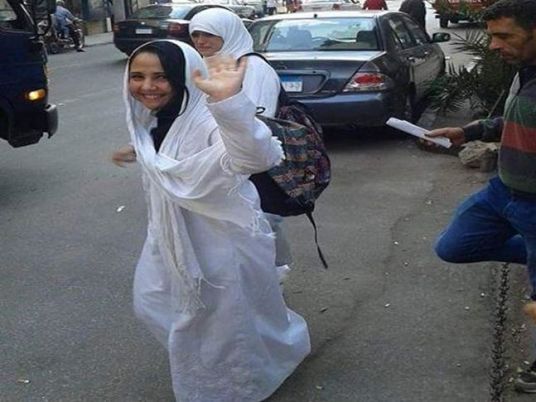 Egyptian-American activist and founder of Belady Foundation for street children, Aya Hegazy, called on Egyptian officials to make clear the crimes she committed to be detained in prison for three years of her life.
"I want a state official to tell me: what crimes have I committed to be detained?" Hegazy said in her first media appearance on an Arab TV channel since her controversial and much-publicized meeting with US President Donald Trump.
Belady Foundation was registered with the Social Solidarity Ministry and Interior Ministry representatives have visited the Foundation more than once before the arrest, she said.
Hegazy said she aimed to benefit her country with her experience in the field of child care due to her love for Egypt. She denounced the inflexibility of Egyptian authorities during interrogation, as her lawyer was not allowed to attend interrogation sessions at times.
"Many Egyptians attacked me after meeting Trump, considering it a sign of support to his policies," she said. "There was an internal conflict inside me (whether to meet him or not) when I knew he wanted to meet me. I didn't know what to do," she added.
The young activist stressed that she did not travel to the US on an American military aircraft after her release from detention as rumored.
The Belady case dates back to May 2014 when Hegazy and Hassanein were arrested following allegations that the NGO, which works with street children in Cairo, was involved in child abuse and was operating without the permission of authorities.
Hegazy was acquitted by the Cairo Criminal Court in March,  along with all other defendants in the Belady Foundation for Street Children case, following nearly three years in pretrial detention over charges related to the exploitation and abuse of children.
The acquittal order includes six other defendants, among them Hegazy's husband, Mohamed Hassanein, who was also accused of human trafficking, kidnapping and the sexual exploitation and torture of children.
Edited translation from Al-Masry Al-Youm