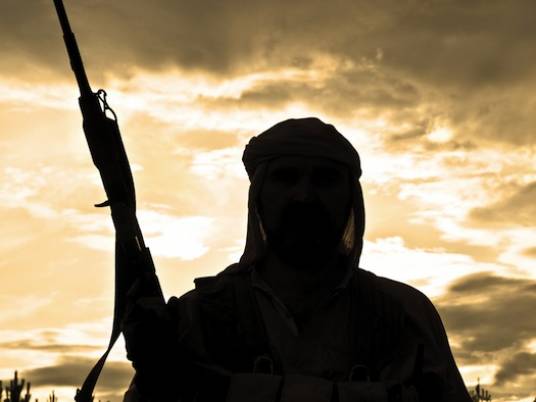 The Agnad Misr militant group posted a video of its leader for the first time on YouTube. The clip is titled "Open Meeting with the Leader in Charge Magd Eddin al-Masry."
The group had a month ago said it was willing to receive questions for the leader to answer and picked up 35 questions for that purpose.
Al-Masry said in the video that the group aims to direct people to worship God and refrain from worshiping other people. He also said that he can solve any problem that people might have.
He added that the nation has good minds in all fields that only need to be freed from the dictatorial regimes in order to excel, and a great natural wealth that can place it on the top of the world.
He said certain measures were taken after the 25 January revolution to make Egypt the point from which the jihad will be launched against all what is being plotted against the Islamic nation anywhere.
He said that the jihadis realized that there is no way to counter tyrants except by force.
He said that the term "democracy" is interpreted in many different ways and that people think it is against tyranny and oppression, but democracy does not exist on the ground.
He concluded by saying that Muslims will not retain their pride and dignity except with jihad and fighting.
Edited translation from Al-Masry Al-Youm