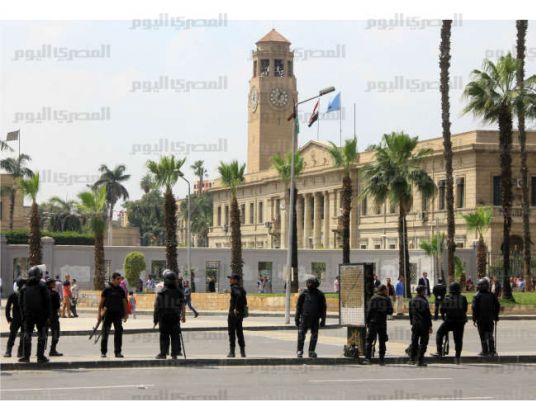 Political Islam leaders claimed the Agnad Misr organization is the military wing of the Muslim Brotherhood and expected more attacks by the organization during the academic year in order to overwork security services and enable MB students to organize demonstrations.
Agnad Misr has claimed responsibility for attacks against the police, the latest was at Cairo University two days ago.
The MB funds Agnad Misr, like the group dubbed 'Brothers 95', which committed crimes against the Egyptians during the 25 January revolution, former jihadist leader Nabil Naeem claimed.
Sabra al-Qasimi, the dissident Jihad Movement leader, expected Agnad Misr to carry out attacks inside Cairo during the coming period, especially in the areas surrounding universities to tire the security and enable pro-Brotherhood students to demonstrate, causing popular anger.
Amr Emara, coordinator of the Muslim Brotherhood Dissidents movement, condemned the threats leveled by the organization against military and police forces and threats to avenge the victims of the recent University of Alexandria clashes.
Hussein Abdel Rahman, the founder of the Muslim Brotherhood without Violence, movement accused young MB members of receiving military training by Hamas in Gaza to carry out terrorist acts in Egypt.
Edited translation from Al-Masry Al-Youm