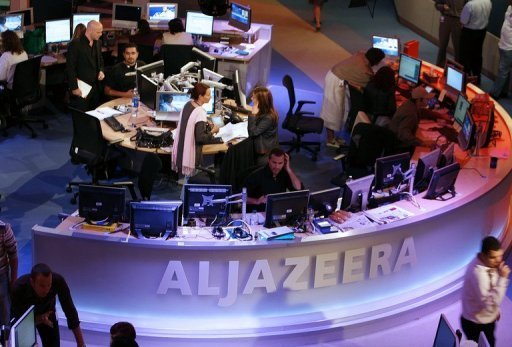 Security services arrested an Al-Jazeera correspondent in Fayoum on Wednesday while filming military armored vehicles stationed outside a polling station.
The interim govenment has cracked down on the Qatari-based channel since the ouster of Mohamed Morsy on 3 July, accusing the channel of biased coverage. Since the channel has been banned, any Al-Jazeera reporters caught working within the country have been arrested.
In December, four Al-Jazeera English reporters were arrested in their Cairo hotel room for illegally broadcasting news clandestinely.
In other news, a Muslim Brotherhood student was arrested in Sohag, also filming military convoys near polling stations. He said he was going to send the film to the Al-Jazeera channel to show that turnout was low.
Edited translation from Al-Masry Al-Youm