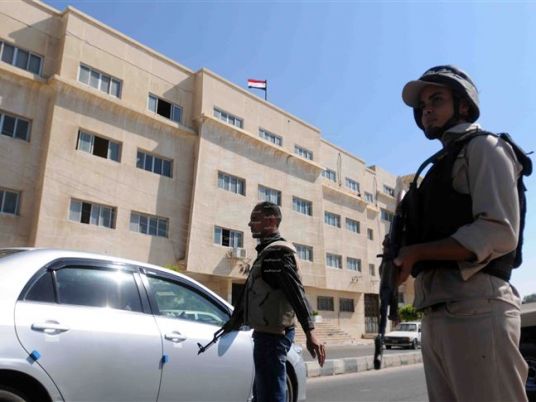 The Ministry of Interior announced Tuesday the assination of terrorist organization, "Ansar Bayt al-Maqdis," leader Ghandar al-Masry, in an armed battle with security forces on Street 20 in Arish, North Sinai.
The Interior Ministry said in a statement that security authorities in North Sinai received information that a group of terrorists were using a house under construction on, Street 20, as the headquarters for their meetings.
The house was targeted, resulting in the killing of the group's fugitive leader, Ahmed Hassan Ahmed al-Nashu, known as Ghandae al-Masry, 32, a teacher and resident in North Sinai. Another group member managed to escape.
In related news, the Interior Ministry also announced Tuesday security forces had killed two members of the Hasm terrorist group in a shoot-out in New Cairo.
The National Security Sector received information that the group members had decided to change their residence to New Cairo after the killing of another group member called Ahmed Sueilam in a face-off in al-Marg neighborhood, the statement said. The suspects were in a private car transferring arms, when the security forces caught them in New Cairo.
According to the Interior Ministry, the two suspects, Ahmed al-Bahnasawy from Sharqiya and Emad Eddin al-Far from Damietta, were killed in a shoot-out with the police.
The arms seized by the police forces included seven automatic rifles, two pistols, binoculars, masks, a large amount of ammunition and three wireless devices.
Edited translation from Al-Masry Al-Youm