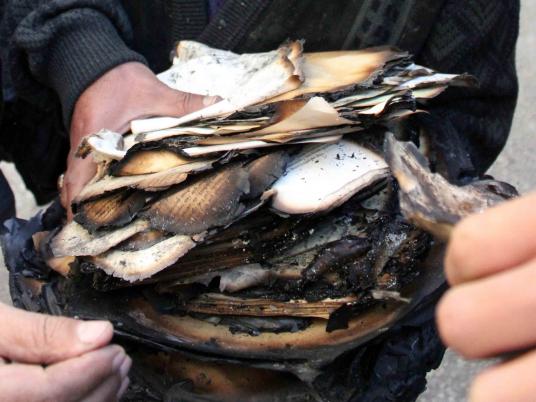 Antiquities Minister Mohamed Ibrahim Ali called on the armed forces' engineering administration to stop restoration at the Institut d'Egypte, which was burnt on 17 December during clashes that erupted downtown between security forces and protesters.
In a statement on Thursday, Ali said the restoration does not pay attention to the archeological dimension of the building, referring to the use of reinforced concrete, which is against the artifacts protection law.
Ali also called on the engineering administration to notify the ministry about the restoration project to be mulled by the technical archeological committee and reviewed by the permanent committee for Islamic and Coptic artifacts, ahead of initiating the project.
Egyptian authorities started the restoration in December after evacuating the manuscripts. News reports then said that the ministry was drawing up the restoration plan.
The Institut d'Egypte was built in 1798 upon orders from Napoleon Bonaparte, who led the French campaign in Egypt.
Translated from Al-Masry Al-Youm