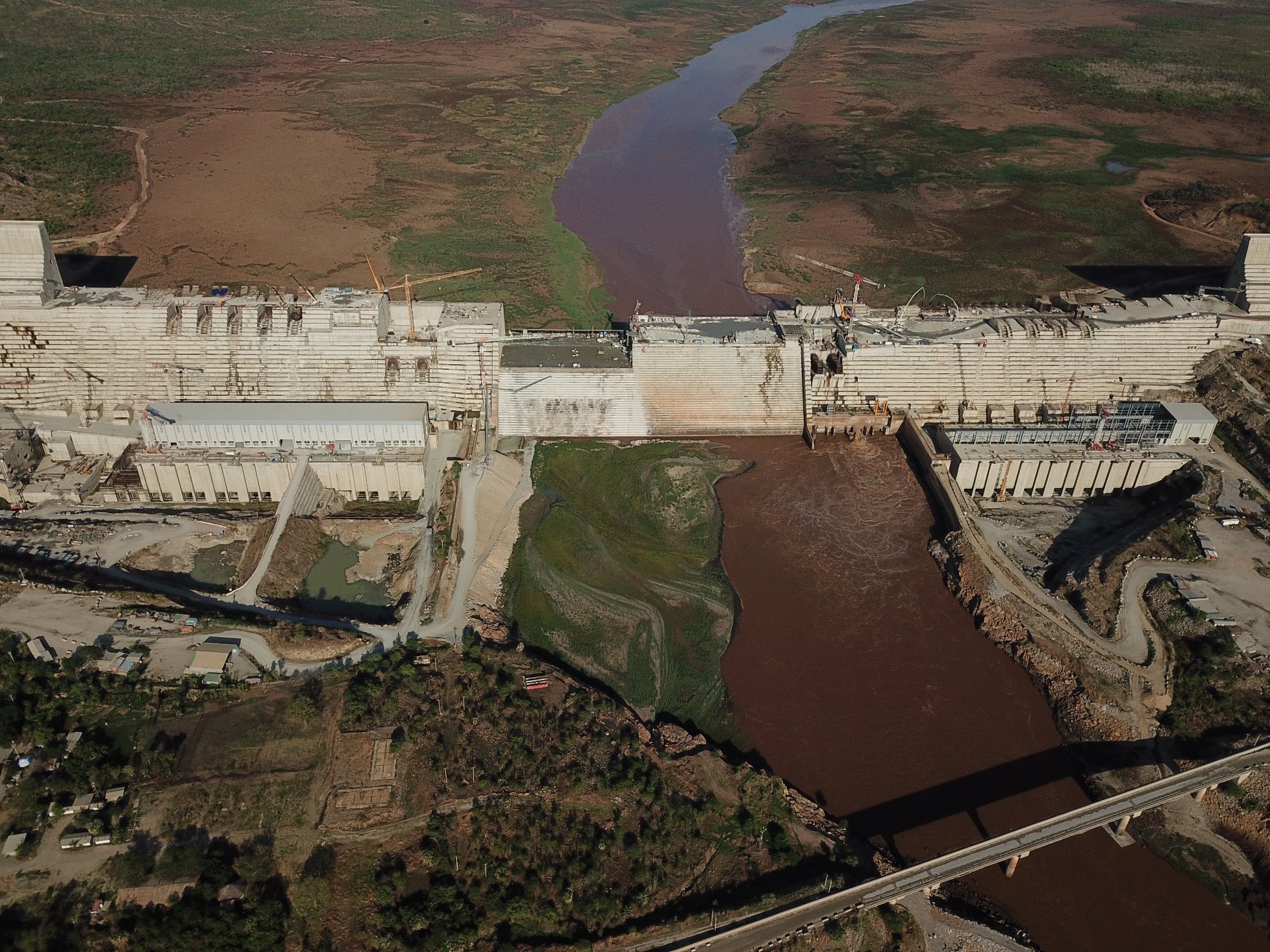 The speaker of the Arab Parliament, Bahraini MP Adel Al-Asoomi, affirmed the parliament's support for Egypt and Sudan in protecting their water security and rejecting any prejudice towards their legal and historical rights regarding the Nile waters.
He also restated the parliament's demand for Ethiopia to engage seriously in the negotiating process, with the aim of reaching a legal agreement on the rules for filling and operating the Grand Ethiopian Renaissance Dam (GERD), as affirmed in the UN Security Council statement recently issued in this regard.
During a parliament session held on Saturday, at the headquarters of the Arab League in Cairo, Asoomi stressed that the parliament will remain an active partner in serving the higher interests of the Arab nations, and a complementary wing of official diplomacy in defending all Arab issues.
The UN Security Council issued a statement in mid-September on the GERD dispute encouraging Egypt, Ethiopia and Sudan to resume negotiations, under the President of the African Union to finalize a binding legal agreement on filling and operating the dam.
An official Sudanese diplomatic source said last week that the Democratic Republic of the Congo, the president of the African Union and sponsor of GERD negotiations between Egypt, Sudan and Ethiopia, have yet to set a date for the resumption of negotiations.
Egyptian Minister of Irrigation and Water Resources, Mohamed Abdel-Aty on Monday called for a specific time table with the presence of international observers regarding negotiations on the rules for filling and operating GERD.
Egypt and Sudan say they want a legally binding agreement, while Ethiopia says any pact should be advisory.
Egypt and Sudan consider the dam a threat to their vital water supplies, while Ethiopia considers it essential for development and doubling its electricity production.
The downstream nations fear possible blows to water facilities, agricultural land, and overall availability of Nile water.
Edited translation from Al-Masry Al-Youm