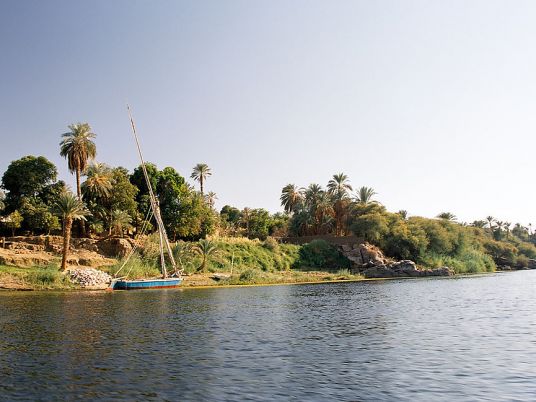 Antiquities Minister Khaled al-Anany inaugurated the Museum of Archaeological Excavations on the Elphantine island, west of Aswan, on Wednesday.
The museum was inaugurated on the sidelines of a celebration for when the sun's position is perpendicular to the face of the King Ramses II statue in Abu Simbel Temple. Egypt is preparing for a major celebration on the 200th anniversary of the discovery of the Abu Simbel temples, said Anany.
Culture Minister Helmy al-Namnam and Aswan governor Magdy Hegazy attended the two events on Wednesday.
The museum had been closed for six years and was reopened following restoration work in cooperation with the Swiss and German governments. New surveillance cameras and fire extinguishers have been installed in the museum which contains 1788 artifacts discovered by a Swiss and a German missions operating in Aswan.
The museum will be placed on Aswan's touristic destinations map, said Anany.
Egypt's current political leadership is particularly interest in the development of southern Egypt archaeologically, culturally and socially, he pointed out.