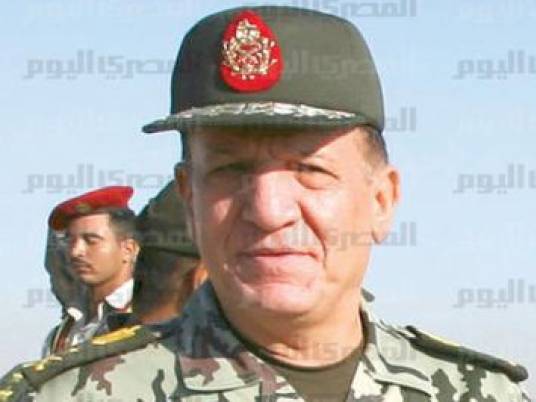 Former military chief Sami Anan said the armed forces' statement on Monday, which gave President Mohamed Morsy and opposition political forces 48 hours to solve Egypt's political crisis, was "clear and unequivocal."
In a recorded message aired on state television, Defence Minister General Abdel Fattah al-Sisi warned that the army would set its own "roadmap" for the country's future if popular demands are not met.
Massive protests have swept Cairo and other governorates demanding to withdraw confidence from President Morsy and to conduct early presidential polls after just one year of Morsy's rule.
Anan, a member of Egypt's former ruling body, the Supreme Council of the Armed Forces (SCAF), who resigned his post as a military adviser to the president on Monday, said his resignation came at a critical, historic time.
"The Egyptian people said their word, so, everybody should listen to it and yield. This is a very tense scene that lead millions to take to the streets across Egypt," he told Al-Arabiya satellite channel in a phone call Tuesday. "This unprecedented mobilization was accompanied with the death of some martyrs, which is unacceptable."
Hailed by opposition groups aiming to end Morsy's and the Muslim Brotherhood's rule, the statement seemed to stir tensions between the army on one side and Morsy and his Islamist supporters on the other.
The presidency, in a statement early Tuesday, said Sisi's statement was released without prior consultation with the president. The presidency also denounced any declaration that would "deepen division" and "threaten [the] social peace."
Edited translation from MENA