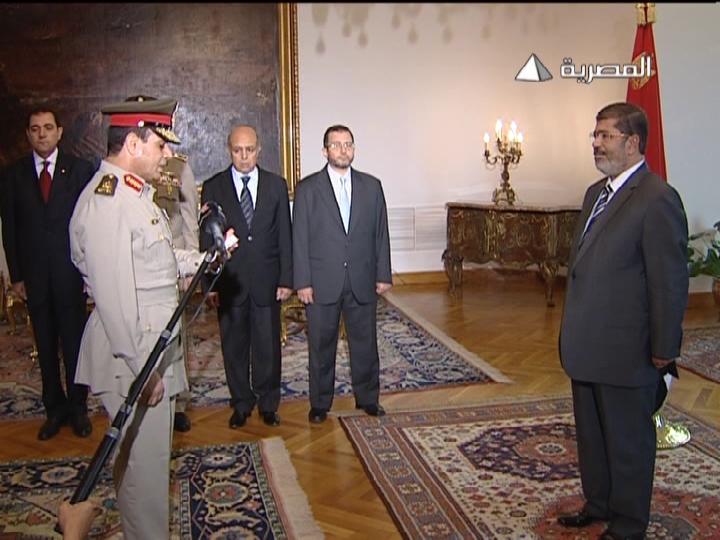 Defense Minister Abdel Fattah al-Sisi on Wednesday said the Armed Forces support the economy with all their capabilities.
Addressing the second field army, Sisi said the strategy of the Armed Forces is to restore security with the help of the police. "This also needs economic, political and social development," he said.
The Armed Forces took on the responsibility of maintaining security when the police withdrew from the streets during the 25 January revolution, as the bloody crackdown on millions of protesters in the streets of Cairo resulted in the burning of police stations and police cars, while 850 protesters were killed in the demonstrations.
Sisi also said the people of Sinai help the Armed Forces and the police restore security in the peninsula.
Although Sisi did not explain how the Armed Forces support the economy, experts said factories belonging to the Defense Ministry make up 30 percent to 40 percent of the total production in Egypt.
The budget of those factories is not overseen by government regulatory authorities, as the Armed Forces claim it is a "military secret."
Edited translation from Al-Masry Al-Youm