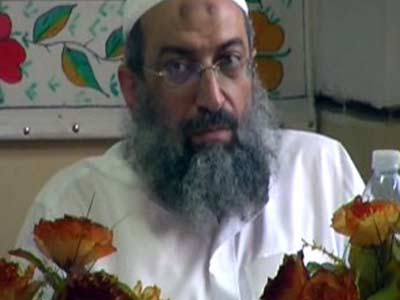 Deputy head of the Salafi Dawa Yasser Borhamy described Defense Minister Abdel Fattah al-Sisi as a "religious man of high ability and competency, able to run the country in the coming periord."
"Millions of people believe in his ability to overcome the crises which the country has been suffering over the past years," he said.
"Sisi did not order the killing of protesters in Rabaa al-Adaweya and al-Nahda squares but only ordered the use of weapons against armed persons planning on attacking security forces during the dispersal process," according to Borhamy.
Borhamy called on Sisi to open an impartial investigation into the killing of peaceful protesters before announcing his presidential bid and also asked him to prevent abuses by the police during the arrest of suspects belonging to the Islamic movement.
"Opening an investigation in both issues would gain him the sympathy of all Salafi voters," he said, adding that Salafis who held Sisi responsible for bloodshed in the Rabaa and al-Nahda dispersals did not exceed 10 percent of Salafis in Egypt.
"The Muslim Brotherhood does not represent more than ten out of every thousand Egyptians, but it has succeeded in spreading terror and fear among Egyptians through the use of violence in marches and demonstrations," according to Borhamy.
He called on Muslim Brotherhood leaders to apologize for their mistakes and call on youth to withdraw from squares and integrate back into society.
"Salafi and Al-Azhar leaders need to hold an international conference to uncover the reality of the Muslim Brotherhood and its destructive ideas," said Borhamy.
Edited translation from Al-Masry Al-Youm