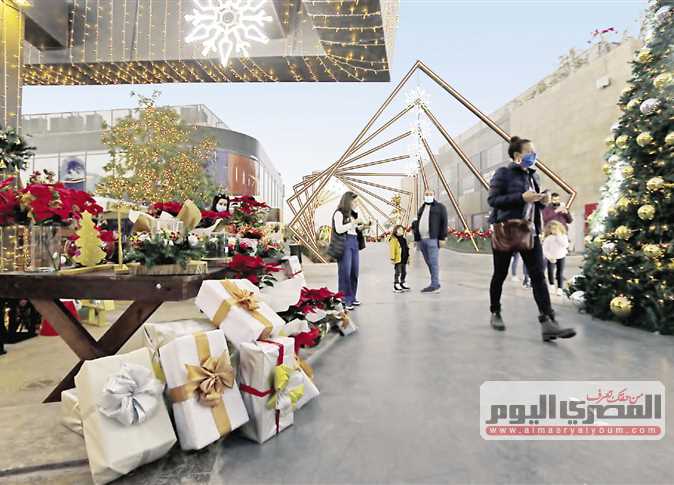 The Christmas tree is a vital part of Egyptian New Year's celebrations, adorning shops and main streets with decorations that vary across different regions and cities.
However, things are very different this year.
With customers mostly satisfied taking pictures with the trees while passing by shops, the coronavirus surge has caused many places selling decorative toys and Christmas trees across the country see their sales suffer.
Sales have declined compared to last year as citizens have grown cautious of going outside, especially in downtown Cairo where the majority of gift sales are made.
The deputy head of the Stationery and Kids Toys Division at Cairo Chamber of Commerce Barakat Safa said that sales this season plummeted due to lower purchasing power from citizens and them choosing to prioritizing financial burdens over Christmas gifts.
Prices have stabilized despite the rise in the Chinese currency over the past year, he said.
And some merchants active in importing Christmas gifts have quit the market this year due to the economic repercussions of coronavirus and their expectations of a decline in sales, he explained.
Safa also lamented the continuing burdens of rent, electricity and operating expenses in factories, workshops and shops, which represents an increasing pressure on business under the pandemic.
The owner of a gift and toys company, Jaser al-Habbak said that the decline in sales also came from the market losing hotels and restaurants as an outlet, having suffered lower occupancy rates due to the coronavirus.
Edited translation from Al-Masry Al-Youm