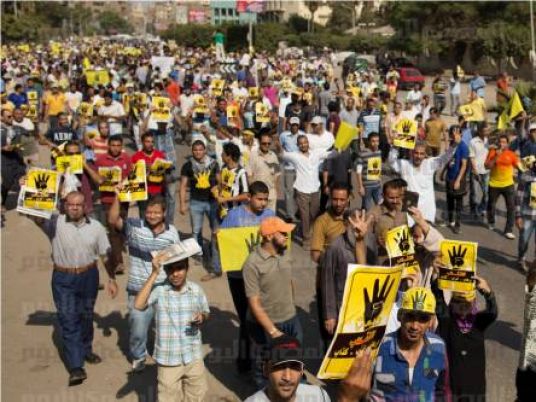 Fierce clashes and stone-throwing erupted on Friday in the area of Miami, east of Alexandria, during a march in support of deposed President Mohamed Morsy.
The pro-Morsy march was heading to Street 45 following the Friday prayers. Protesters chanted anti-military slogans which provoked wrath of the pro-military onlookers, leading to the clashes. Birdshot was fired, leading to dozens injured.
Police intervened and fired teargas bombs. Several protesters were arrested.
Other clashes broke out among Morsy supporters and military supporters on Faisal street when military supporters played a pro-military song.
Protesters smashed several vehicles and store facades. Others tried unsuccessfully to intervene and stop the clashes.
Edited translation from Al-Masry Al-Youm