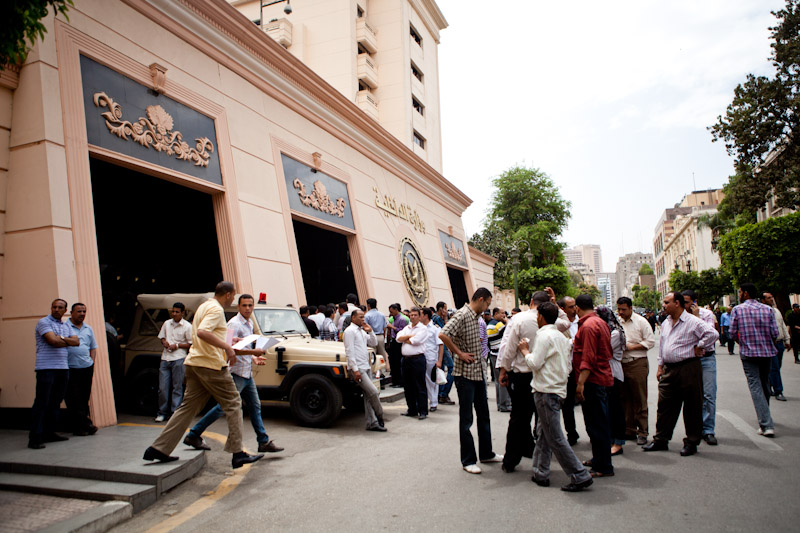 The Cairo Administrative Court on Wednesday upheld the Interior Ministry's decision to refer policemen who grow their beards to a disciplinary council, state-run news agency MENA reported.
The beard is considered by some Islamic thinkers to be a sign of a man's commitment to his faith, but regulations bar police officers and army officers from growing beards or long hair.
A group of policemen who decided to grow their beards had filed a lawsuit against Interior Minister Mohamed Ibrahim calling for the cancellation of a ministerial decree to refer any bearded police officer to a disciplinary council.
The policemen claim that the ruling was a violation of personal freedom and of Islamic Sharia, which is one of the main sources of legislation under the 1971 Constitution.
They also argued that the Interior Ministry used Article 41 of the Police Law to punish them even though this law does not outline what the punishable "duty violations" are.
Egypt's Grand Mufti Ali Gomaa said in a Fatwa that prominent Islamic scholars disagreed on to what extent the beard is religiously mandatory for Muslim men.
Wednesday's ruling contradicts a May ruling made by the administrative court in Alexandria which held that policemen are allowed grow their beards.
The Interior Ministry and bearded officers have the right to appeal both these rulings. The appeals would go to the Supreme Administrative Court to issue the final decision on the matter.