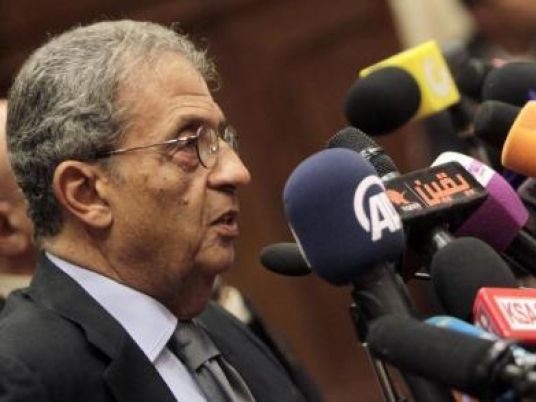 Head of the 50-member constitutional committee Amr Moussa said that Article 234 of the draft constitution, on the need for the approval of the Supreme Council of the Armed Forces before appointing the defense minister, is only a temporary measure that will expire after two terms.
"The SCAF approval is not necessary to dismiss the defense minister," Moussa told Reuters during a press conference for foreign correspondents on Sunday.
"Article 234 is transitional, lasting for two terms only," he explained. "Therefore the defense minister will become a member of the government and if the government is dismissed, he'd be dismissed with it."
He noted that such article was drafted for the sake of the "special circumstances in Egypt, because we want stability. It is a matter of fundamental interests of the Egyptian security and we made it for a specific period."
It is noteworthy that the articles related to the army in the new constitution have sparked some criticism, for immunizing the position of the current Defense Minister Abdel Fattah al-Sisi for two terms, requiring the consent of the army before the appointment of a new defense minister, as well as not allowing discussion over the armed forces the budget in detail.
Edited translation from Al-Masry Al-Youm