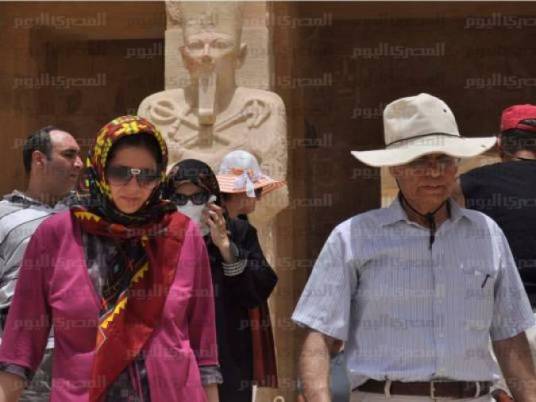 The resumption of relations between Cairo and Tehran depends on Iran's response to a number of Egyptian conditions, most notably to stop the war led by Iran in the Arab region, and to clarify its stance on the 30 June revolution, said head of Egypt's Interests Section in Tehran Ambassador Khaled Emara.
Emara added, during a meeting with a delegation of Egyptian journalists currently visiting Tehran on the occasion of the celebration of the 36th anniversary of the Iranian Revolution, Iran has not been invited so far for the economic conference scheduled in Sharm al-Sheikh in March.
"We have put forward specific points before the Iranians for the resumption of full diplomatic relations between the two countries," Emara said.
Emara referred to a war led by Iran in some Arab countries, which affects the Egyptian and Arab security.
Egypt will not stand idle in front of fueling sectarian strife in the region between Sunnis and Shiites, Emara mentioned. The conflict will reach Iran as well where 25 percent of the population are Sunnis, he pointed out.
Iran has not specified yet a clear position on the 30 June revolution, as some are still betting on a return of Islamists to rule in Egypt again.
The volume of trade between Egypt and Iran is about US$500 million, and increasing the trade volume between the two countries depends on lifting sanctions imposed on Iran, said Emara.
Iranian tourism companies have breached the terms of contracts signed between the two countries, and Egypt has no objection to the return of Iranian tourism, provided they be committed to the agreements.
Edited translation from Al-Masry Al-Youm