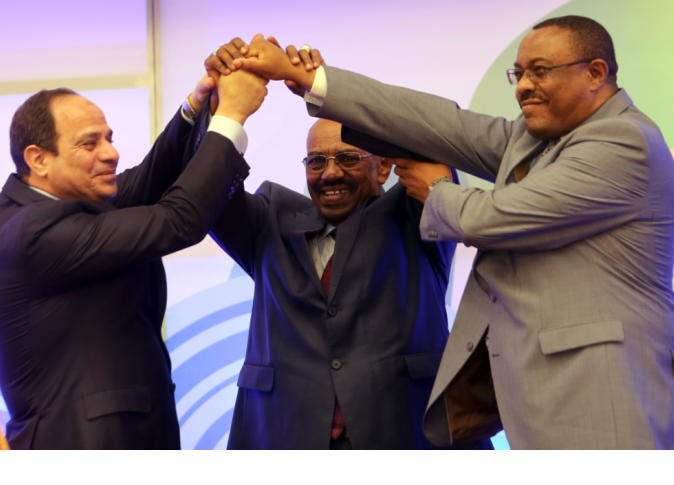 Disputes continued as Egypt, Ethiopia and Sudan concluded their latest round of talks in Khartoum over Adis Ababa's controversial Grand Renaissance Dam, with the Ethiopian side insisting on not halting construction at the facility upon Egypt's request.
Cairo and Khartoum have largely been in unsuccessful talks with Adis Ababa over the technical studies that are meant to ensure that the dam's undertaking, announced in 2010, is not a threat to their water interests.
With the dam's construction 50 percent completed and Ethiopia starting to run Nile River water partially through it, the three countries failed to achieve consensus over the mechanism of filling the dam's lake, according to official sources present at the meetings.
"Ethiopia's delegation has expressed concern that any concession would spark tension with the Ethiopian public," one source has said. "The delegation fears Ethiopia's Oromo opposition ethnicity would use such a concession, especially with the dam having become a matter of national interest."
Human Rights Watch said in a recent report that 75 people from the Oromo ethnic group were killed in clashes with police over a land grab dispute with the government.
Egypt stuck to its "demand to halt construction at the dam and to strike a deal concerning the filling of the dam," said the source, who added that while Egypt recommends that the filling process last for at least ten years, Ethiopia insists the period should not exceed six years.
An official closing statement on the meetings is due on Tuesday.

Edited translation from Al-Masry Al-Youm