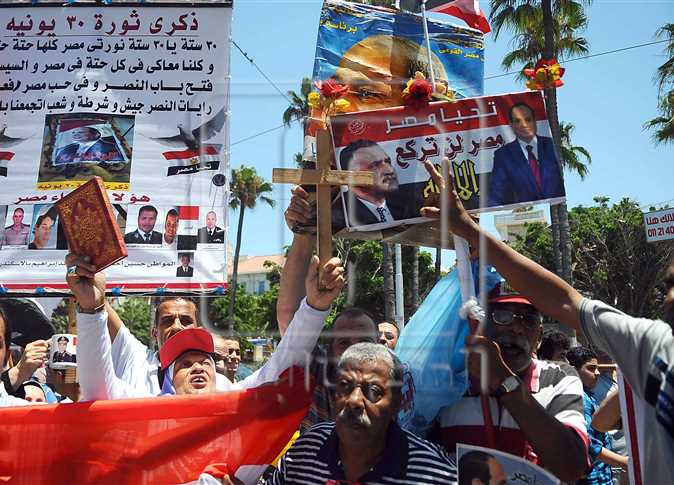 Dozens of Alexandria residents rallied on Friday after Friday prayers at Qa'ed Ibrahim Mosque to celebrate the 4th anniversary of the June 30 revolution amid tight security.
They held photos for President Abdel Fattah al-Sisi, Egyptian flags and photos for late President Gamal Abdel Nasser that read "Egypt Will Never Kneel Down!"
The crowd raised banners that expressed support for the June 30 revolution.
They chanted "We Are with You All The Way, Sisi!" and "May God Protect Egypt!", and "We Don't Mind a Church Beside a Mosque!"
Alexandria security authorities deployed forces at the area of the rally in anticipation of riots. They announced a state of emergency in all the governorate's executive bodies on Friday.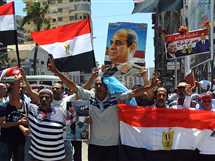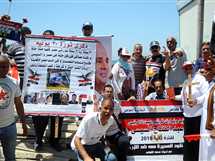 Edited translation from Al-Masry Al-Youm