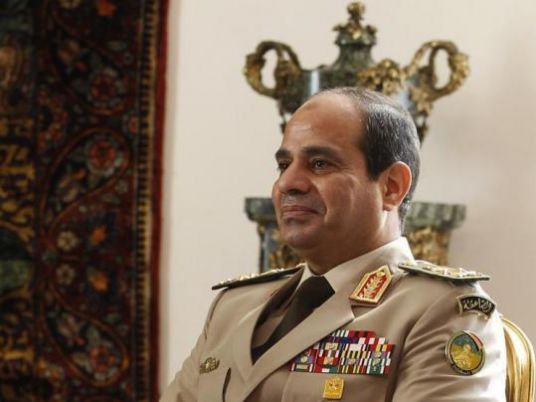 Dubai Ruler Sheikh Mohamed bin Rashid Al Maktoum expressed his hope that Egyptian Defense Minister Abdel Fattah al-Sisi does not run for the presidential election scheduled to be held later this year .
In response to a question about his vision for Sisi's future, Sheikh Maktoum said, "I hope he remains in the military, and that another person [runs] for the presidency"
In Sheikh Maktoum's opinion, Egypt has become in "much better" conditions in the absence of President Mohamed Morsy, who was ousted in July 2013 .
"[I've said] that they [the Muslim Brotherhood] will stay [in power] for one year only, and then the people and the military would find a solution. This is best for Egypt."
Edited translation from Al-Masry Al-Youm