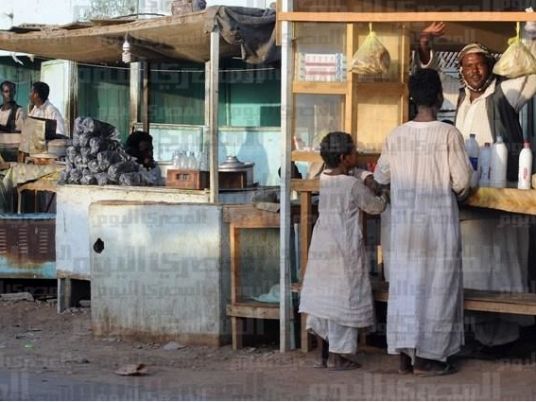 Red Sea Governor Major General Ahmed Abdallah said on Sunday that the government spent LE1.52 billion on urgent plan projects to develop Halayeb and Shalateen area, with a 100% increase in the budget since the start of the plan.
Halayeb and Shalateen, also known as Halayeb triangle, is a border area has been an issue of contention since the late 19th century.
In 1899, when Britain occupied Egypt and Sudan, the Anglo-Egyptian Condominium Agreement for Sudan set the political boundary between the territories at the 22nd parallel, placing the Halayeb triangle inside Egyptian borders.
In 1902, the British drew a separate "administrative boundary" that placed the Halayeb triangle under Sudanese administration because its inhabitants were closer to Khartoum than Cairo.
The Halayeb triangle, which includes the three main towns of Halayeb, Abu Ramad and Shalatin, stretches over 21,000 square kilometers.
The area remained under Egyptian-Sudanese joint control until the dispute resurfaced in 1992, when Sudan allowed a Canadian oil company to search for petrol in the waters off Halayeb. Negotiations began, but the company pulled out of the deal until sovereignty was settled.
Every now and then Sudanese President Omar al-Bashir makes a statement that Halayeb triangle is sovereign Sudanese land. Earlier this month, Bashir threatened to resort to the United Nations Security Council if Egypt refuses to negotiate over the Halayeb triangle.
"The Halayeb triangle is Sudanese," Bashir said during an interview with Saudi satellite channel Al-Arabiya, adding that Halayeb was one of the Sudanese districts that took part in the first elections held under the joint Egyptian-British governance. "Elections are a major sovereign practice," he added.
The Red Sea Governor Ahmed Abdallah told Al-Masry Al-Youm that 90% of the service projects had been completed, and that work is ongoing on the remaining projects.
President Abdel Fattah al-Sisi himself is following the plan and the developments, Abdallah said. He explained that the government has allocated a plot of land for a state-owned bank to build a branch in the area; and the same offer applies for another state-owned bank.
He added there is coordination with the Ministry of Justice to establish a Halayeb courthouse, including a public notary office. There are also preparations to establish sea ports at Abu Ramad and Shalatin cities.
Edited translation from Al-Masry Al-Youm