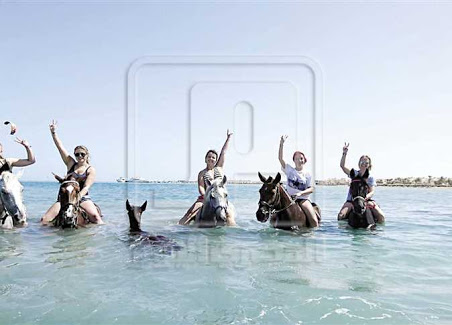 Egypt and Greece are the main winners of German tourists bookings for the summer of 2017, German tour operators announced according to the German website FVW, which is one of the most prominent German sites specialized in tourism.
German tour operators stressed an increase in booking rates to Egypt this summer, especially in light of more competitive prices for Egyptian tourist destinations, aimed towards restoring tourism inflows.
The website said German tourists have restored their confidence in the Egyptian tourist destinations.
The president of FVW, Thomas Cook, said that the summer of 2017 will yield better results than 2016, as the tourist demand  is much stronger than before.
President of the Altour company expects summer bookings to rise by 4.5 percent this summer after a significant drop last year, according to FVW.
The top tourist destinations for summer 2017, according to FVW, are Egypt, Greece, Croatia and Portugal.
In January, Germany removed the final travel restrictions for the flow of tourist flights to and from Sharm al-Shaikh and South Sinai areas, as a result of efforts by the Egyptian Embassy in Berlin and Foreign Minister Sameh Shoukry.
The Foreign Ministry said the recent positive decision from Germany came as a result of intense efforts by Shoukry personally, and by the Egyptian embassy in Berlin, to strengthen the flow of German tourists to Egypt.
The statement said the move falls in line with Germany's positive stance towards the Egyptian tourism sector. It added that Germany topped the number of tourists visiting Egypt in 2016, with 655,000 tourists.