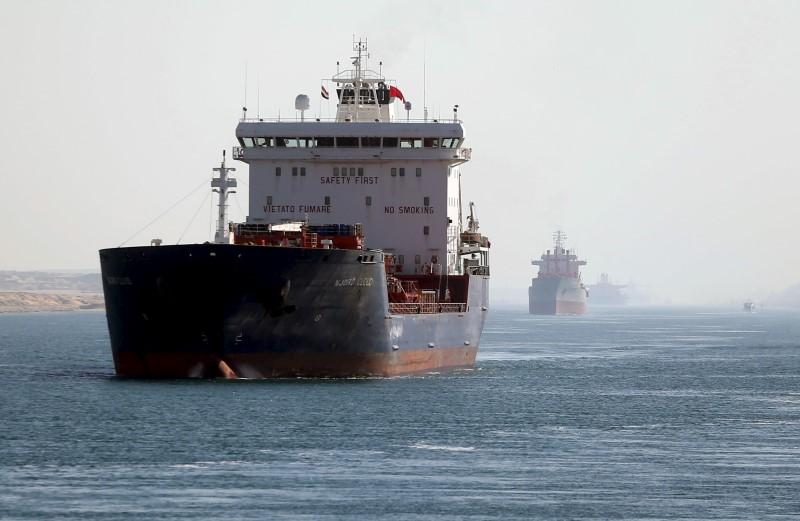 The Suez Canal Authority decided to increase transit fees for ships by 6 percent in 2022 compared to 2021 starting February, Chairman of the Suez Canal Authority, Osama Rabea, announced on Thursday.
Rabea said in a statement that cruise ships and LNG ships will be excluded from the increase keeping the fees as they were during 2021.
Additionally, Chairman of the Suez Canal Authority affirmed the authority's keenness to apply a balanced and flexible marketing, and pricing strategy which is a paramount step forward, as he puts it, to introduce clear mechanisms to handle the ever-changing global economic conditions and variations.
He explained that these mechanisms include estimating the tolls of the transiting vessels, which allows providing the navigational services for transiting through the canal according to a model policy. The services comprise maintaining the canal's leadership and making it the optimum, the fastest and shortest choice for clients compared to other competitive routes.
Rabea said that the decision comes in light of the continuous follow-up to the most recent variables of the LNG seaborne trade. In this way there will be integration with development of flexible marketing policies and a reduction percentage granted to LNG tankers, modified from 25 percent to 15 percent.
Rabeaa added that the transit fees fixed for cruise vessels transiting the Canal is due mainly to the fact that these types of vessels were the most affected by the Covid-19 pandemic, compared to the rest of the other vessels.
The revenues of the Suez Canal, despite various challenges witnessed a major boom recently, as navigation statistics from January to October 2021 recorded $5.2 billion, compared to $4.6 billion during the same period of 2020.
That is an increase of 12.4 percent which is estimated at $575.1 million.
The canal is one of the main sources of foreign currency for Egypt. It currently generates about US5.84 billion per year.
The canal is a main pathway of global trade, witnessing 10 percent of total global trade, 25 percent of containerized goods trade, and 100 percent of seaborne container trade between Europe and Asia.