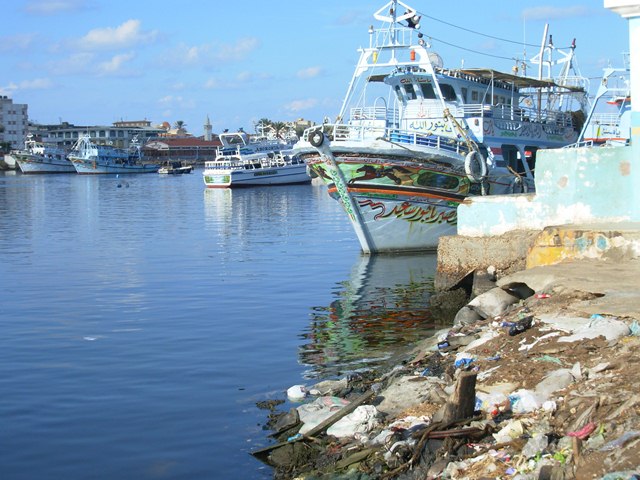 Fishermen rescued 33 Egyptian would-be migrants after their boat sunk in the Mediterranean Sea near the maritime border with Libya, the Egyptian foreign ministry said on Tuesday.
Seven passengers remain missing following Saturday night's disaster, a statement said.
"Libyan authorities informed Egypt's consul general in Benghazi that 33 Egyptians survived the shipwreck and that seven others are still missing," the statement said, adding that fishermen had rescued the survivors.
The ministry denied initial reports suggesting that three bodies had been plucked out of the water.
According to the foreign ministry, the 40 Egyptians were trying to sneak into Libya in a bid to make their way illegally into Europe in search of jobs and a better life.
The Libyan state news agency Lana reported on Monday that the boat was carrying around 40 illegal migrants and capsized off Libya's east coast near the border with Egypt, with only one passenger surviving the tragedy.
"All the migrants who were on board died, except for one person who survived and was able to alert local authorities and inform them of the tragedy," Lana said, quoting a local official.
Lana said the boat sunk some three kilometers (almost two miles) off the Libyan coast.
Libya has been traditionally a launchpad for African refugees and migrants seeking to make an illegal run across the sea to Europe, with many landing in Italy.
Around 1,700 migrants have landed in Malta so far this summer and most said they left from Libya, while thousands more have arrived on the nearby Italian island of Lampedusa.
Migrants and refugees often travel in rickety and overcrowded wooden fishing boats and there have been several accidents at sea.
The latest disaster comes as a group of 46 Maltese navy officers were in Libya to help train the navy to patrol its border following a recent increase in boat crossings by migrants from Libya, a spokesman for the Maltese navy said.