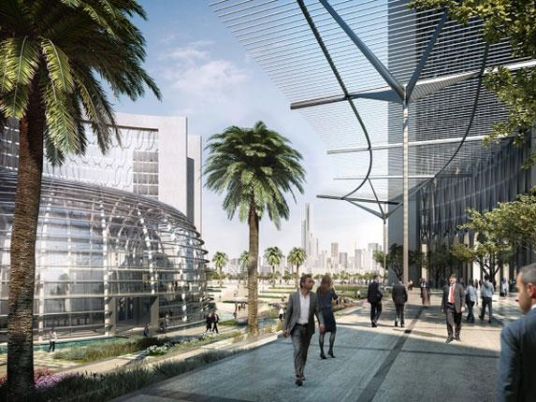 An adviser to the New Administrative Capital company said Tuesday that the government plans to relocate its institutions to the new capital by 2019.
During a speech before the Euromoney Conference in Cairo, Ayman Ismail, the adviser to Board of Directors in the company, added that the New Administrative Capital has been designed to include administrative buildings such as ministries and parliament, with an innovative design to accommodate the target population of 5 million people.
He suggested that the new capital is not the same as the residential cities of 6th of October and the Fifth Settlement in New Cairo.
Ismail pointed out that the new capital is closer to the design of Singapore, and the vision has been developed to make the city include more than just government buildings and that it will be built as an integrated city.
In order to reach the targeted population of 5 million people, Ismail said there is the aim to move one million residents to the city in the first phase. He also explained that "we are working on building a transport network that links Cairo's downtown with the new capital and the Suez Canal in 30-40 minutes by electric train."
Ismail said that the government will also renovate old buildings in the current capital to raise their value and preserve them after the first resettlement operations are complete in the new capital.
He added that the current capital was designed to be inhabited by 5-6 million people but that its current population is between 18-20 million.
The Housing Ministry has said that the city is set to be a 270-square-mile hub, with 21 residential districts to accommodate five million people.
It will feature 1,250 mosques and churches, a 5,000-seat conference center, nearly 2,000 schools and colleges, over 600 medical facilities and a park that is projected to be the world's largest.
The new capital will be located between Cairo and the Suez Canal region, boasting its own airport, and will include 490 square kilometers of available land for urban development.