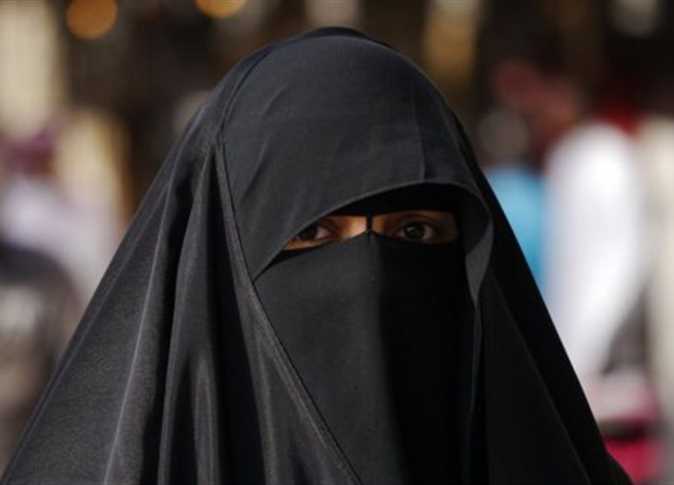 Ghada Agamy, Member of the House of Representatives' Foreign Relations Committee, has backtracked on a draft law she submitted to ban the niqab (face cover) in public places and government institutions, a subject of recent debate.
Agamy voiced her surprise at the social polarization, mutual attacks and anger, and media controversy that followed her announcement of the bill, saying that it greatly saddened her.
"I do not wish anything for Egypt but good, and I do not like anything that causes division. [Instead we need] cohesion and togetherness in the face of terrorism. I am a representative of the people. I have not been subjected to any pressures, whether security or political [in order to put the bill forward]," she told Al-Masry Al-Youm.
The attacks of "religious groups and terrorist organizations on the bill, through their media outlets" was not behind this withdrawal, she continued, but rather the division it caused among ordinary citizens.
A wide number of parliamentarians in Egypt's House of Representatives rejected the draft law.
Common objections were that the ban violates public freedoms, and that it may lead to further divisions and strife in Egyptian society.
Almost all members of parliament had reservations, which they voiced in a joint WhatsApp group, according to MP Mohamed Abu Hamed, Undersecretary of the parliament's Social Solidarity Committee. He added that the bill would include articles which collide with religious institutions and public freedoms, and violate Egypt's constitution.
The parliament's Religious Committee has not yet received the draft law, head of the parliament's Religious Committee and member of the Islamic Research Complex Ossama al-Abd said.
Once the committee receives the bill, it will be sent to Al-Azhar Grand Sheikh and Dar al-Iftaa for discussion, Abd continued. They will submit Al-Azhar's opinion to the parliament.
The niqab is not obligatory in Islam, unlike the hijab, Abd claimed, which is. "Still, we should not confine people, provoke strife and divide society."
Nour Party would reject the bill once it is put up for discussion in the parliament, a source in the Salafi-led Nour Party said upon anonymity, adding that the bill would provoke sedition in the population.
Agamy's bill to the House of Representatives suggested a fine of LE 1,000 for those who wear the niqab in public places. In the case of repeated violations, the fine would double.
The draft law proposed by Agamy stipulates that all workers in public places would be visibly prohibited from wearing the niqab, through a publication attached to the bulletin board, or in places visible to everyone.
Edited translation from Al-Masry Al-Youm.