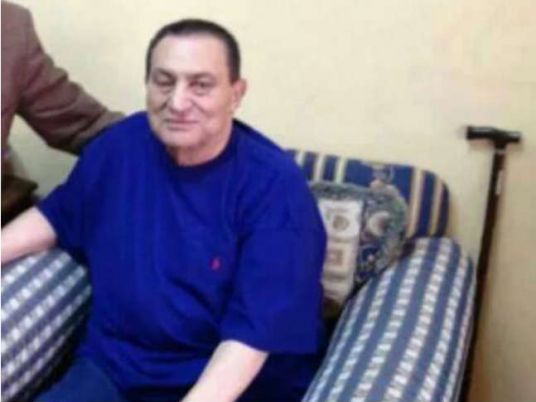 Egypt's General Prosecutor Nabil Sadeq will hand a copy of former president Hosni Mubarak's corruption conviction to his Swiss counterpart Michael Lauber in order to help retrieve funds he smuggled to Switzerland since 2011, a judicial source said.
Lauber arrived in Cairo late Friday to attend meetings with Egyptian officials to discuss the return of funds belonging to Mubarak, which had been frozen since the former leader's ouster in a 2011 popular uprising.
Sadeq will meet Lauber on Saturday and hand him a copy of a 3-year sentence handed down on Mubarak and his sons, Alaa and Gamal, a week ago, over charges of misusing state funds for the renovation of personal property.
The source said Sadeq had also prepared a list of other non-final verdicts issued against Mubarak and his sons.
Switzerland froze nearly 640 million euros of Mubarak-owned assets following the 2011 uprising that ended his 30-year rule. Since then, Egypt formed five national and largely unsuccessful committees to address the repatriation of the smuggled funds. The latest panel was formed in June.
A spokesperson for the Swiss prosecution, Andre Marty, has said that Lauber's visit will also include the discussion of frozen funds owned by officials from the Mubarak regime.
Edited translation from Al-Masry Al-Youm