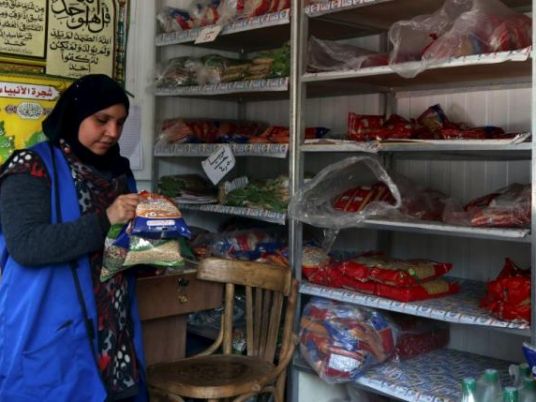 Egypt's Ministry of Social Solidarity signed a grant agreement with the African Development Bank (ADB) and the Ministry of International Cooperation, totaling US$500,000 to help relieve families impacted by the economic and social repercussions of the pandemic.
A ministry statement said that the grant comes under the umbrella of the "Emergency Humanitarian Relief Assistance Amidst COVID-19 Outbreak" initiative approved by Parliament on April 11.
The Minister of Social Solidarity, Nevine al-Kabbaj, said that the project aims to provide food baskets to a total of approximately 40,000 families, and targets people living in both remote areas and the poorest regions affected by the coronavirus pandemic.
In this project, the ministry will rely on the databases of the poor and most vulnerable families of the Ministry of Solidarity, numbering 9.5 million families, in addition to databases of irregular employment at the Ministry of Manpower that amount to about four million families.
Kabbaj added that the ministry has adopted the eligibility criteria for the project, with priority given to families rejected from the Takaful and Karama program, whether poor or very close to poverty, as they did not receive cash support and therefore are entitled to in-kind support.
The focus will also be on the families of female breadwinners, either widowed or divorced, families in which the head of the family is sick, disabled, or lost their job due to the pandemic, in addition to families looking after adopted orphan children.
Distribution will be prioritized especially in governorates with high rates of COVID-19 infections.
The project is being carried out in cooperation with the Egyptian Food Bank, with its valuable experience and ability to provide food in the neediest areas and villages.
She said that the baskets provide basic, balanced meals that support the health of Egyptian families, especially children.
Since the outbreak of coronavirus pandemic in the first half of 2020 until August 2021, the food support of the Ministry of Solidarity, in partnership with NGOs, has reached 6.5 million food baskets directed to poor and neediest families across Egypt.