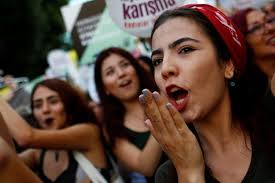 Russian president Vladimir Putin will meet President Abdel Fattah al-Sisi on Monday to discuss recent developments in the Middle East, Egypt's Dabaa nuclear plant, and a host of other issues of mutual interest.
The main topic of discussion will reportedly be the decision by US president Donald Trump to recognize Jerusalem as the capital of Israel, the official spokesperson for Egypt's presidency Bassam Radi stated. The two leaders will also discuss the situation in Libya and Syria.
Radi added that the presidents also will tackle the issues of tourism, commerce, industry and energy.
President of the Russian-Egyptian Scientific Association, Hussein al-Shafei, told Al-Masry Al-Youm that Minister of Electricity Mohammed Shaker and Chairman of the Russian Company Ross Atom will sign the final contracts of the Dabaa nuclear plant during the visit.
According to official sources, the Russian official delegation will also be joined by Russia's Minister of Foreign Affairs, Sergey Lavrov, and officials from the Russian security authorities concerned with files of security and cooperation in the Middle East.
Officials from the Ministry of Electricity and Renewable Energy said that the   Russian-Egyptian officials reviewed the final details of the nuclear Dabaa plant last week, notifying that the two presidents are likely to sign the contracts during the upcoming visit.
Edited translation from al-Masry al-Youm