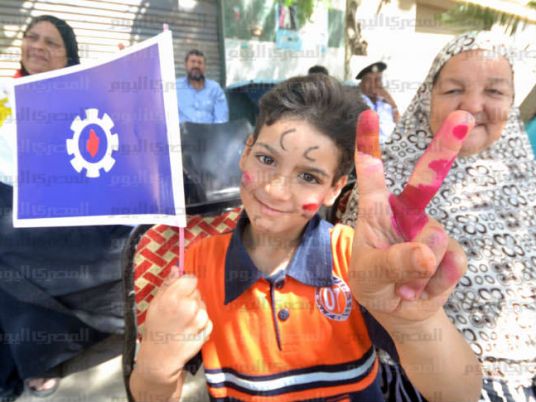 Egypt's Supreme Constitutional Court decided on Saturday that an article banning dual nationals from running for elections is unconstitutional, deeming another law of the three laws issued to regulate elections as unconstitutional.
Article 8 of the parliamentary elections laws states that one of the conditions a parliamentary hopeful must have in order to run for elections is to bear only Egyptian citizenship.
This law was issued by former interim president Adli Mansour, who issued two of the three laws that were set to regulate elections shortly before ceding power in June 2014.
Mansour, who now serves as head of Egypt's supreme court also issued the political participation law.
Today's court ruling means that two of these three laws have been found unconstitutional by court.
On March 1 the supreme court decided against the constitutionality of an article in the constituency law, which was issued by President Abdel Fattah al-Sisi.
The supreme court's rulings are binding to the state and are not subject to appeal.
Based on the March 1 court ruling, Egypt's Administrative Court decided two days afterwards to halt the parliamentary elections.
The parliamentary elections were scheduled to take place over two phases, with the first taking place on March 22 and 23 and the second phase running from April 26 to 27.
The legislature was set to be made up 567 seats; 420 members individually elected, 120 through electoral lists, and 27 members appointed by the president.
Several parties had announced their intentions to not participate in the elections, including al-Dostour party, Strong Egypt party and the Popular Current party.
Once held, the parliamentary elections would mark the completion of the roadmap, which Sisi announced to the nation in July 2013, following the ouster of Islamist president Mohamed Mursi by the military after mass protests against his rule.