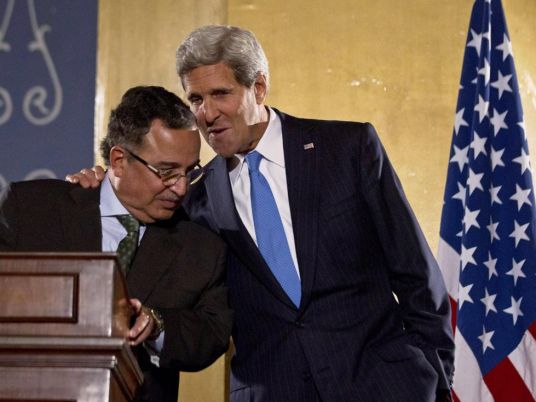 Foreign Minister Nabil Fahmy said the armed forces sent several Apache planes to the United States for maintenance but they haven't yet been returned.
In an interview with the privately-owned TV channel MBC Masr, Fahmy disclosed that there has been a communication recently between him and his counterpart John Kerry during which they tackled the bilateral interests as well as local and foreign situations.
He denied tackling news over nomination of Field Marshal Abdel Fattah al-Sisi, defense minister, to presidency, saying that they discussed the presidential elections generally.
Egypt receives US$1.3 billion from the US in aid. Most of the aid is directed towards military purposes. However, the US suspended part of the aid following ouster of the toppled President Mohamed Morsy by a military coup that was supported by mass protests in July.
Kerry said earlier that the United States will decide soon over resumption of the aid to Egypt.
Tension between Cairo and Washington led to diplomatic and military approachment with Russia, the main political rival of the US.
Edited translation from MENA