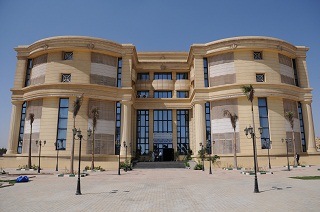 President of Cairo University Mohamed Osman al-Khesht announced the establishment of a Faculty of Nanotechnology at Cairo University to be the first faculty of its kind in Egypt in the field of nanotechnology.
"We have the qualified human resources and the necessary laboratory capabilities," he stated.
Khesht added that the academic vision and regulations of the faculty and its academic programs are currently being prepared both at the undergraduate and postgraduate levels.
A scientific cooperation agreement was signed with Japan's Hiroshima University on establishing a bachelor's degree in nanotechnology, as it is one of the promising jobs of the future.
He stressed the importance of the role of the Egypt Nanotechnology Center in training human cadres at a high degree of efficiency and a generation of researchers specializing in the use of nanotechnology and its applications in various areas.
Khesht pointed out the need to find new ways to market the devices of the Nanotechnology Center at various research institutions, which can benefit from the devices while the center receives a financial return that would be used in the development of the Faculty of Nanotechnology and for scientific research.
The center has many devices and advanced laboratories used in scientific research, including a full laboratory of solar cells, according to Khesht.
The Egypt Nanotechnology Center's planned strategy for Cairo University is to apply nanotechnology in various fields by finding unconventional solutions to some vital problems such as water, energy, health and environmental pollution using Egyptian technology, he said. He added that the center is interested in training a generation of researchers in this field.
The center includes three laboratories specializing in nanoscience, with researchers specializing in physics, chemistry and biochemistry.
Khesht said the center currently focuses on scientific research in the field of nanotechnology and its applications for the treatment of cancer, producing solar panels cells, and water purification.
Edited translation from Al-Masry Al-Youm