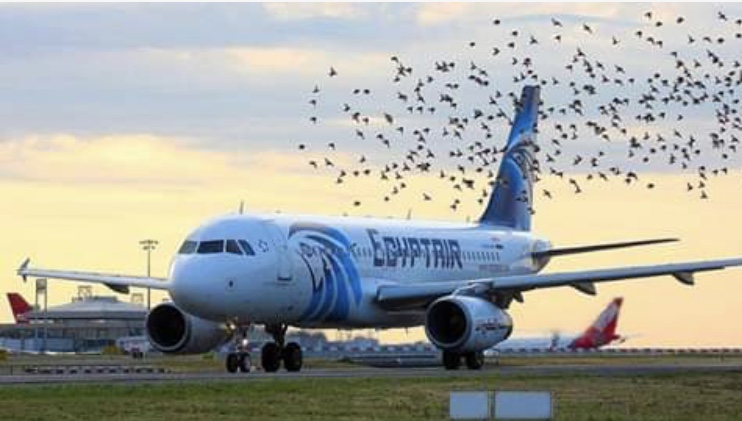 EgyptAir congratulated the CEO of Star Alliance, Jeffrey Goh, and all 26 airlines that are members of the alliance, including EgyptAir, for being named Airline Alliance of the Year at the Air Transport Awards for the fourth consecutive time.
The Chairman of the Board of Directors of the Holding Company for EgyptAir Amr Aboul-Enein, stated that the alliance's winning of this award confirms the confidence of travelers around the world within alliance companies.
It also confirms the commitment of companies, including EgyptAir, to carry out all international standards in air transport, and the implementation of the requirements of the alliance to the fullest, despite the great impact of the coronavirus pandemic on aviation industry.
Aboul-Enein added that EgyptAir is proud of its membership in the Star Alliance since 2008, which adds to its passengers many advantages, including access to 1,300 points in 193 countries around the world, in addition to benefiting from the alliance's rest located in the most important international airports and other benefits of travel for customers.
The Air Transport Awards recognize excellence and innovation in various categories of the global aviation sector. A panel of aviation industry experts selected Star Alliance in recognition of its exceptional contribution to the future of air travel.
Winners were announced on February 10 at an award ceremony held in Ekali, Greece.
Established in 2012, Air Transport Awards are the only international prizes that award all the main categories of the air transport industry.
"Star Alliance is truly honoured to be a repeat winner of the prestigious Air Transport Award. Continued recognition of this nature is testament to our innovative spirit and our shared commitment in improving the customer experience. This award encourages us as we collectively emerge from the deepest crisis our industry has ever encountered," Jeffrey Goh CEO Star Alliance said.
The President of the Air Transport Awards Kostas Iatrou said: "This year we award Star Alliance as the Alliance of the Year for its unwavering commitment to make flight travel a truly customer friendly experience on all levels and phases by adopting innovation, sustainability and working to provide constantly improving digital easy-to-use services. Star Alliance members have once more proven their commitment to well-being of their passengers by adopting the highest Diamond Health Safety level in APEX Health Safety."