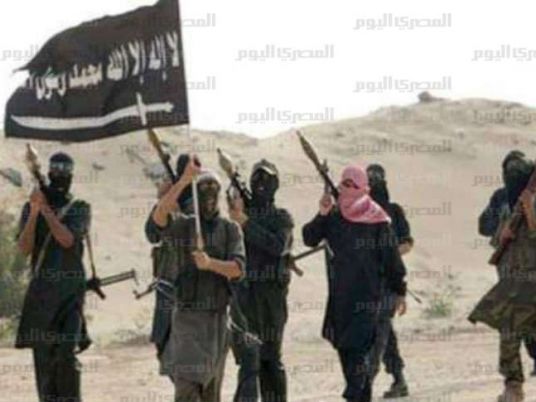 Cairo Court of Urgent Matters on Monday ruled that the Ansar Bayt al-Maqdis group is a terrorist organization.
The case that was filed by a lawyer stated that the group has carried out numerous acts of terrorism and bombings to disrupt the country's stability since President Mohamed Morsy was deposed in July 2013.
Ansar Bayt al-Maqdis claimed responsibility for several bloody attacks on police and army forces that left dozens dead. It was also behind the attempted assassination of Interior Minister Mohamed Ibrahim last September
The United States had declared the group a terrorist organization earlier this month.
Some Egyptian political analysts have questioned the speed at which the Muslim Brotherhood was declared a terrorist organization, while the ruling on Ansar Bayt al-Maqdis was not announced until several months later, after numerous attacks on Egyptian soil. Many argue the ruling on the Brotherhood was purely political in nature.
Edited translation from Al-Masry Al-Youm