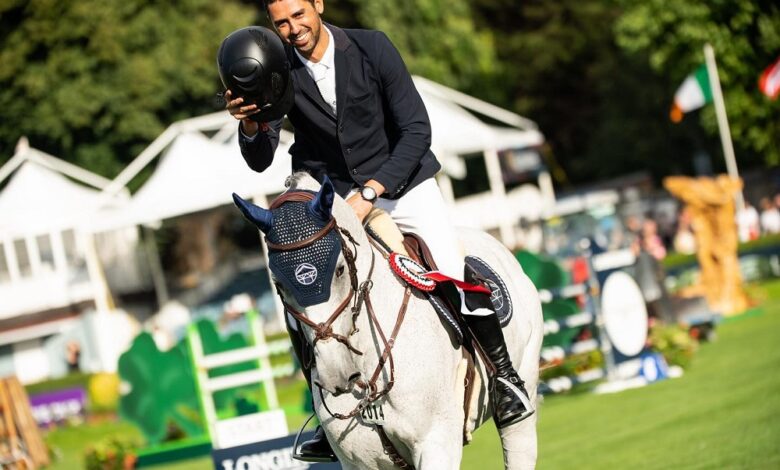 Egyptian professional equestrian Nayel Nassar won the Grand Prix title at 2022 Dublin Horse Show, which concluded, on Saturday evening in Dublin, Ireland.
The 2022 Dublin Horse Show was held from 17 to 21 August.
Nassar won the title with a time of 35.27 seconds, after he finished the penalty shoot-out without errors on Coronado, outperforming world champions.
This tournament qualifies for the Nations Equestrian Cup, with the participation of 51 world-ranked riders, as the riders participate in the tournament by special invitations to the owners of the advanced world classification.
Who is Nael Nassar?
Nassar comes from an Egyptian family who lived in Kuwait, then immigrated to the US and settled in Chicago. He speaks French and English fluently in addition to Arabic.
He showcased a great passion for horse riding at the age of five, and became a skilled knight in show jumping at the age of ten. As an expression of his pride in his origin, he participated in many competitions in the name of Egypt, and won first place in the 2014 and 2017 World Equestrian Games.
He also won a huge prize of one million dollars in 2013, as well as winning first place in the Wellington Horse Show in the US where Jennifer Gates, the daughter of American billionaire Bill Gates, called him "the knight of her dreams", and a friendship developed between them that extended for years and led to their marriage.