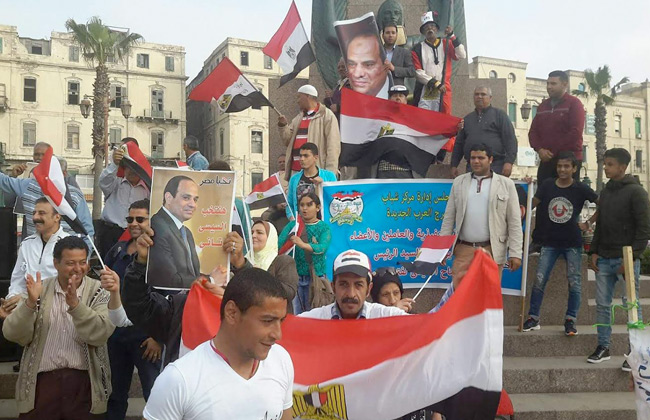 President Abdel Fattah al-Sisi on Saturday congratulated the Egyptian people for the coming July 23 revolution during a graduation ceremony of the Egyptian Military, stating that over 21,000 harmful rumors have been spread about the Egyptian government.
Sisi explained that the real danger to Egypt comes from it being dismantled through rumors that could encourage hatred of the government and lead to terrorism.
Sis said that the 1952 July 23 revolution changed the course of life in Egypt, leading to a stronger sense of nationalism not just in Egypt but across the Arab world.
The President hailed the revolution's leaders including Presidents Gamal Abdel Nasser, Anwar al-Sadat and Mohammed Nageb who sacrificed their lives for the revolution's success.
He added that Egypt has faced dangerous challenges in the modern age, notably an attempt to cause chaos and destabilization after countries such as Syria, Libya and Yemen collapsed.
Sisi concluded, "These factors work in line with a bigger system that causes people to damage their counties. Damage of our country could only come from inside. We have to be careful since the nation faced 21,000 rumors in three months aiming to destabilize it."
Edited translation from Al-Masry Al-Youm