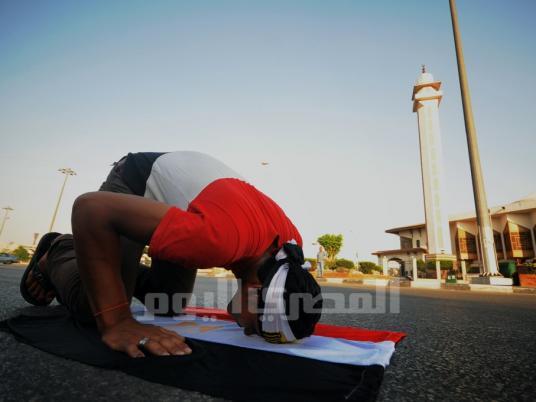 A team of Egyptian doctors from the Southern Egypt Cancer Institute have removed a cancerous tumor weighing 38 kg from the belly of a 70-year old woman.
Surgeons operated on Wednesday after the woman presented with a three-year history of severe abdominal pain and chronic constipation, as well as the inability to move normally, said institute dean Mostafa al-Sharqawy.
After various medical tests, physical examinations and CT scans, doctors concluded that she had a large abdominal tumor.
Heading the team that conducted the surgery was Ibrahim Aboul Oyoun, a consultant and teacher of surgical oncology with the Institute.
Aboul Oyoun said that the solid tumor had started from the patient's right ovary and filled her abdomen and pelvic area.
According to the surgeon, the operation lasted for three hours, during which time the tumor was completely excised. The patient was also given an hysterectomy and her ovaries were removed as part of the procedure.
The patient's condition was described stable after the operation.

The enormous 38 kg tumor that was removed from an Egyptian woman's abdomen
Surgeons preparing to remove the tumor in a three-hour operation