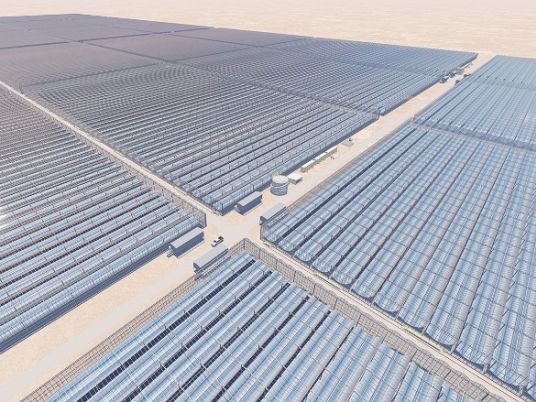 Acting Head of the World Bank Kristalina Georgieva announced on Wednesday that the Benban Solar Project in Aswan won best project prize worldwide, an award that reflects the bank's support for the economic reform program in Egypt.
Minister of Investment and International Cooperation Sahar Nasr clarified that the WB's International Finance Cooperation (IFC) offered US$653 in funds to the project in 2017, an amount projected to generate 1,600 megawatts of energy.
Nasr added that the project's costs totaled at US$2 billion funded by the European Bank for Reconstruction and Development (EBRD) and other global companies.
She referred to the government's 2017 release of the New Investment Law No. 72, which aimed to increase foreign investments to support a plan to generate 20 percent of electricity from clean energy by 2022 and transform Egypt into into an energy hub of the Middle East and Africa.
The Benben project includes plans to implement 32 solar plants on a 37.2 square kilometer area, which will churn out 1650 megawatts of electricity, according to the World Bank's International Finance Corporation (IFC).
Egypt has been making efforts to develop its clean energy production capacity in recent years. Aside from a host of announcements from officials, Bloomberg's Climatescope 2017 annual report said that Egypt's climate progress ranking jumped 23 places, landing at 19 out of 71 countries assessed for the progress they have made towards clean energy. This jump marks Egypt as the second fastest country to progress in the clean energy sector since last year.
Edited translation from Al-Masry Al-Youm