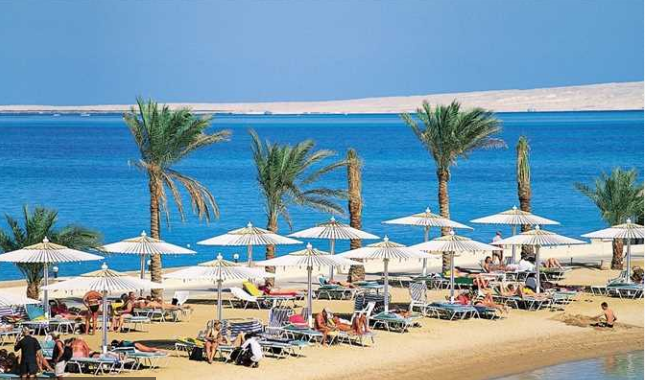 Hotels in Egypt wishing to operate again must undergo inspections conducted by one of three international companies chosen by the Egyptian Hotel Association, with the EHA having notified various hotel and tourist resorts in the Red Sea governorate.
According to an EHA statement on Saturday, hotels must choose from Preverisk, Tuv Nord or Crystal to conduct inspection programs, ensuring the facility is applying international standards for food safety and health as approved by the Egyptian Cabinet.
Once the first stage of is completed within 10 days from submitting the application, the hotel is granted an initial approval to operate, paying 200 euros for the international company's services.
A written commitment must also be provided from the hotel manager to adhere to the approved company's inspection and pledge that occupancy rates shall not exceed 25 percent.
The hotel will then be granted an accredited certificate from the international company that conducted the inspection, the Ministry of Tourism and the EHA.
This contract will be valid for a year from the date of the initial approval, in return for a cost of 350 euros and a quarterly periodic inspection carried out to ensure the commitment of the facility.
According to the statement, the contracted company will then go on to conduct inspections on a random sample of hotels accompanied by the Preventive Medicine sector in the Ministry of Health, and the Quality Control and Inspection Department of the Ministry of Tourism and Antiquities.
The EHA said last week that hotels wishing to operate in Egypt under the coronavirus pandemic will now require a "Hygiene Safety" badge officially approved by the Ministry of Tourism and Antiquities, circulated through EHA.
This badge is represented by the sun disk surrounded by the "Ankh, Wedja, and Seneb" hieroglyphs symbolize life, prosperity and health respectively.
Minister of Tourism and Antiquities Khaled al-Anany met with ministry officials, the EHA's Chairman of the Board of Directors and representatives of the security authorities to discuss how to implement these requirements to operate hotels and resorts and manage the Egyptian guests residing there.
This follows the Egyptian Cabinet's adoption of regulations for hotel residency in Egypt, coming under cooperation between the ministries of Tourism and Antiquities, Civil Aviation, Health and Population and in accordance with the World Health Organization's guidelines.
Anany announced last week that the nation's hotels will operate at a maximum 25 percent capacity until June for domestic tourism. From June 1 onward, Anany said that hotels will operate at a maximum 50 percent capacity.
He explained that investors seek to only restore work in the tourism sector and to facilitate the movement of tourism and its return again to its nature domestically in the interest of the public interest.
Edited translation from Al-Masry Al-Youm