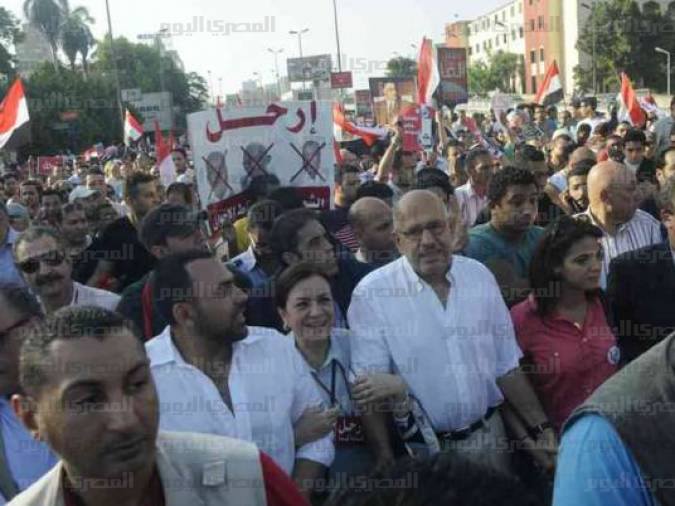 Egyptian liberal opposition leader Mohamed ElBaradei met army chief General Abdel Fattah al-Sisi on Wednesday, two political sources said, hours before an army deadline for Islamist President Mohamed Morsy to yield to mass protests or quit.
ElBaradei was chosen to represent the opposition National Salvation Front coalition and youth groups leading anti-Morsy street protests to negotiate with the army on their behalf.
"In the meeting, ElBaradei will urge the armed forces to intervene to stop the bloodshed," one opposition source said.
More than 20 people have died and hundreds have been injured in clashes between Morsy's supporters and opponents since the eruption of mass protests on June 30.