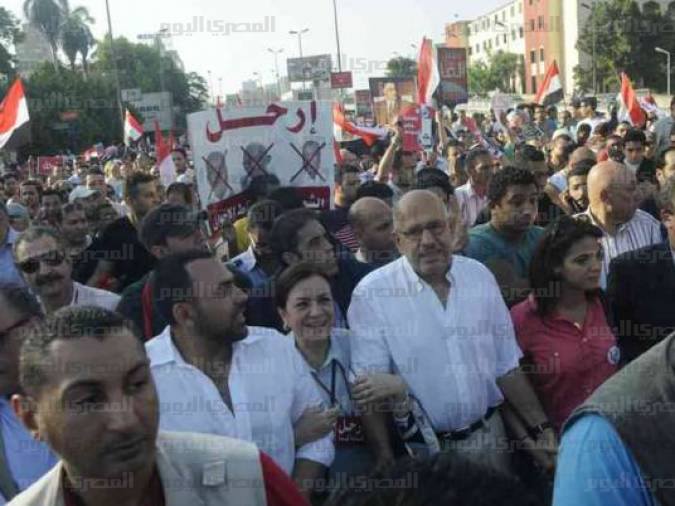 The failure to honor the political roadmap that was laid out following former president Mohamed Morsi's ouster in 2013 was behind the resignation of former vice president Mohamed ElBaradei, the Nobel laureate has said.
Speaking during the State of the Union Conference held in Italy from May 6-9, ElBaradei said he decided to take the opposition's side during the uprising against Morsi's government with the hope of establishing an inclusive political system that comprises all social groups, including Islamists.
What happened later, however, was against the roadmap he had approved.
ElBaradei resigned in August 2013 following the bloody security crackdown on pro-Morsi sit-ins in Cairo which left hundreds dead.
On his Facebook page, ElBaradei said that during the 2013 turmoil, he encouraged proposals to ensure a safe exit for Morsi as well as a national reconciliation, but later found those proposals had been tossed out and replaced with violence, which prompted him to resign.
Activists and rights organizations have been condemning the receding freedoms experienced under incumbent president Abdel Fattah al-Sisi's government who toppled Morsi in 2013.