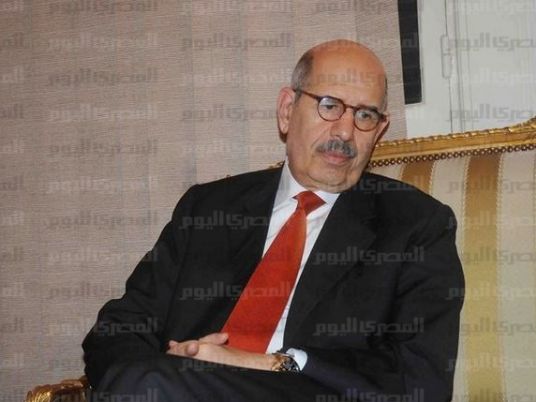 Taking to Twitter, former vice president Mohamed ElBaradei addressed Arab nations on the recent proposals made by US President Donald Trump.
ElBaradei tweeted on Thursday to ask whether there will be any response from Arabs "to make us feel like we have some dignity [left]" regarding Trump's proposals to ban citizens from six Arab countries from entering the US, and to revive the practice of torture.
On Monday, ElBaradei tweeted in English: "Would Arab leaders or UN show any sign of life if Trump moves US embassy to Jerusalem in violation of every international norm?"
Reuters reported on Wednesday that supporters of refugees and immigrants rights condemned White House plans to ban refugees temporarily and to suspend visas for nationals from the Middle East and North Africa, saying that such policies target Muslims and would make the US less safe.
Trump is expected to sign these executive orders within the coming days, which will ban refugees from Syria and deny access to immigrants from Syria, Sudan, Somalia, Iraq, Iran, Libya and Yemen — all Muslim-majority countries — until permanent regulations are set.
Edited translation from Al-Masry Al-Youm